NGO Atina is Hyatt Thrive partner for 2016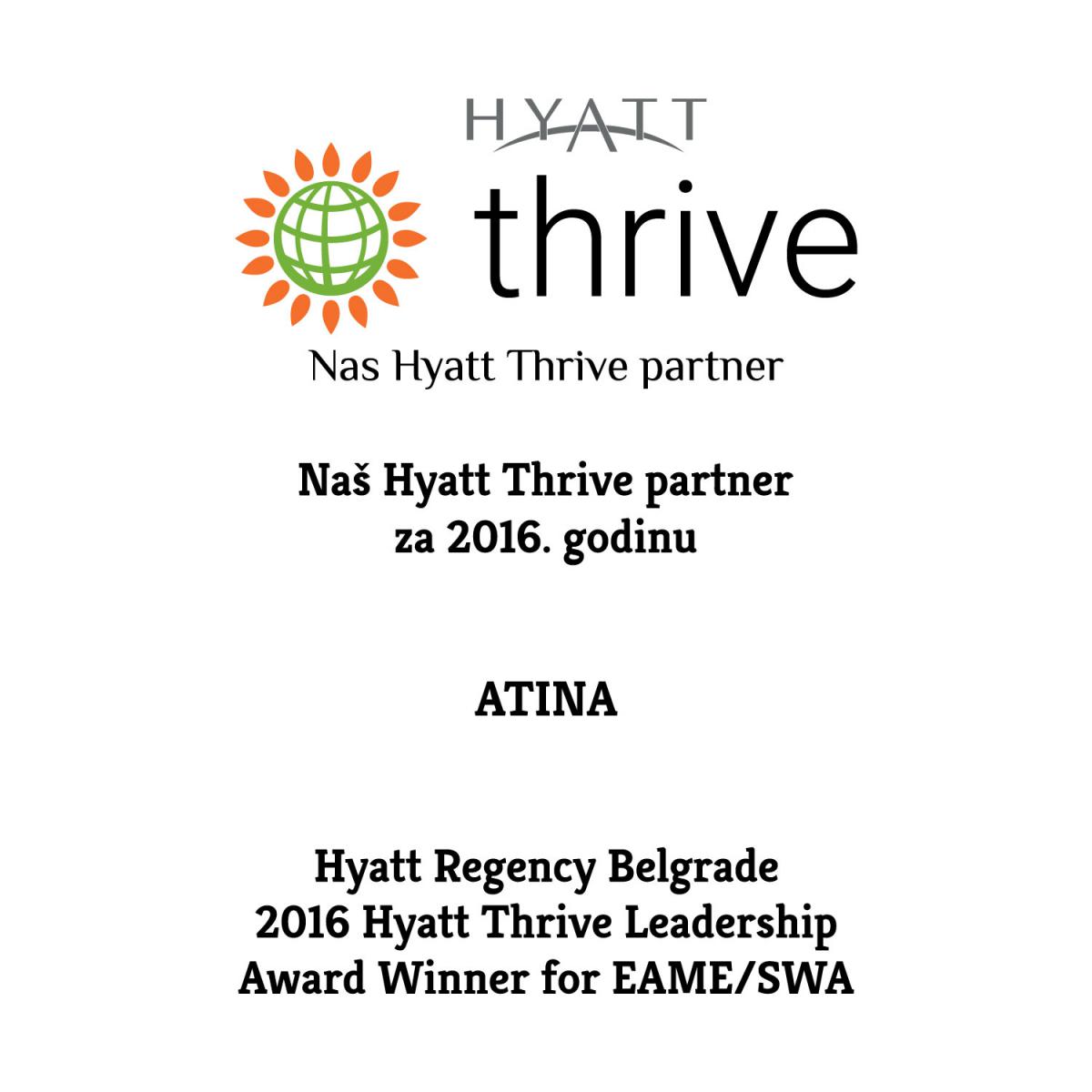 After the support to programs of social inclusion of the victims of human trafficking NGO Atina is implementing, Hyatt Regency Belgrade rewarded Atina's efforts and commitment in the community this year as well, through Hyatt Thrive Leadership Award.
Hyatt works to create an environment for people to thrive by building strong communities and fostering sustainable practices. Their corporate responsibility platform, was formalized in 2011, and builds its progress on balance between responsible actions and prosperity and health of local communities. Hyatt's progress is based on four key pillars of utmost importance for a successful community - environmental sustainability, education and career readiness, economic development and investment, and health and wellness.
Hyatt Thrive is built on the understanding that through actions, both large and small, we can have a big impact on the lives of people and communities. By setting goals, measuring progress and working across these areas, they aim to make a tangible impact within and beyond the walls of their hotels. This impact is amplified by the engagement of partners, who are passionately contributing to the communities they live in. And when people and communities thrive, success is inevitable.
http://hyattregencybeograd.rs/