FEMINISM Is Soon Going To Be An Official Subject In Australian Schools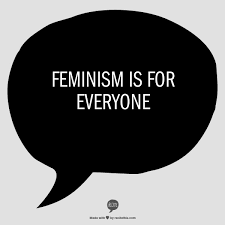 The first accredited subject in the Australian curriculum that addresses gender inequality is being  launched today at Melbourne's Fitzroy High School.
Students will learn about "gender equality's ties to domestic violence, media representations of gender,  statistical breakdowns around the pay gap, and female visibility in sport" over 30 lessons.
According to ABC the subject was generated by a group of students who were frustrated by the effects  of gender discrimination in their school.
A dozen or so of the students began by forming what they called The Fitzroy Feminist Collective, where  they gathered to make posters to put up around their school and "rant" about their frustrations.
For 16-year-old Zsuzsa, it was the lack of public recognition of women's sports, while for Nia, 17, it was  feeling beholden to stereotypes of women cooking and cleaning.
"It's not teaching kids to be feminists, or a political ideology, it's teaching kids about gender inequality  and that it does exist," Nia said.
The curriculum is aimed at female and male students. Briony O'Keeffe assures she's "trying to get young  men and women to think a bit more critically about the sorts of sexist behaviours they might either 
engage in or see on a daily basis." 
"Feminism has had some fairly legitimate criticisms levelled at it about it being directed at very white  middle-class women," Ms O'Keeffe said.
"We wanted to make sure we didn't reinforce that and show that gender inequality is just one side of  discrimination, there is race and sexuality - and you can experience it at an intersecting basis."
The resource is available online at the Fitzroy Feminist Collective website.
- See more at: 
http://viralwomen.com/post/feminism_will_be_an_official_subject_in_austr... mxSU.dpuf