A film about Mursal and Marija-our story about the coexistence of refugees and citizens of Serbia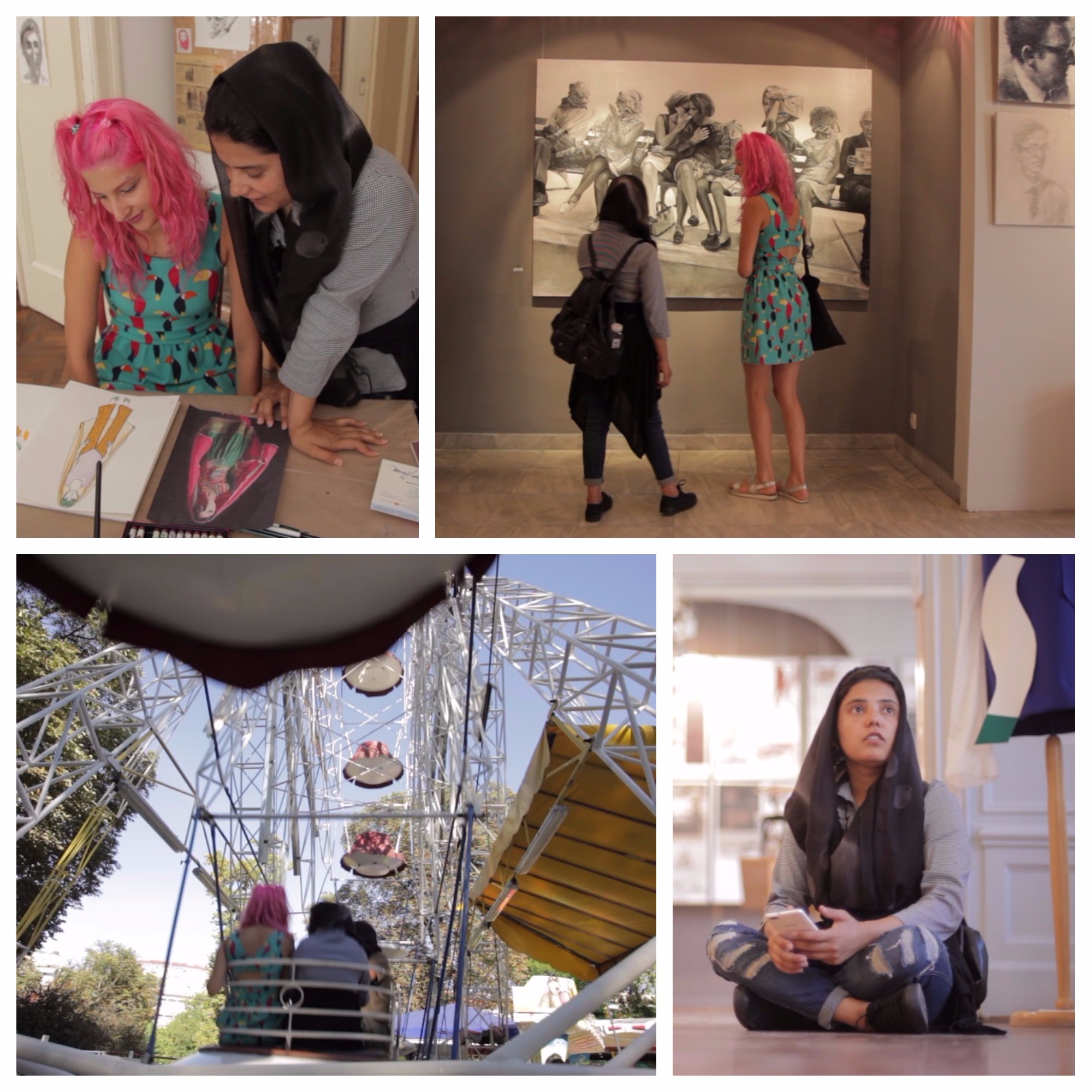 A film about Mursal and Marija - our story about the coexistence of refugees and citizens of Serbia
Mursal and Marija, two girls with similar interests, close in age, one from Afghanistan, the other from Serbia, are the main protagonists of a short documentary film which is, within our project, being prepared by the production company Osmougao.
Through the story of the lives of these two girls, who both love drawing and fashion, the film will try to show challenges in building a coexistence of refugees and citizens of Serbia. Mursal lives in a refugee camp in Krnjaca, Marija is a student at the Faculty of Applied Arts in Belgrade. Presenting the story about their lives, interests, attitudes, feelings, the film authors will try to show that, regardless of the differences in status and current position, there are many connections and similarities between them and their life stories. These connections and similarities are exactly to be used to build coexistence between the refugees and citizens of Serbia.
"Mursal and Marija did not know each other before the filming began, and I believe that the story is, therefore, more exciting in a way. We filmed their families, friends, talked to people from their close surrounding, and only after that have we organized their introduction," says Ljiljana Milovanovic, the film author.
Through their time together during and outside of the filming, it became clear that Mursal and Marija have a lot more similarities than they assumed at the beginning.  
This documentary film is currently in post-production, and we will organize its premiere at the end of autumn. Another documentary film will also be done within the same project.
The film is an integral part of project activities "Let's Build Together – Community Monitoring and Advocacy" implemented by Konrad Adenauer Foundation, Citizens' Association "Atina", and NGO Macedonian Lawyers Association, with the financial support of European Union.
Photos made during the makiing of the movie can be found here: http://www.atina.org.rs/sr/film-o-mursal-i-mariji-na%C5%A1a-pri%C4%8Da-o...