Girls and women are the most common victims of human trafficking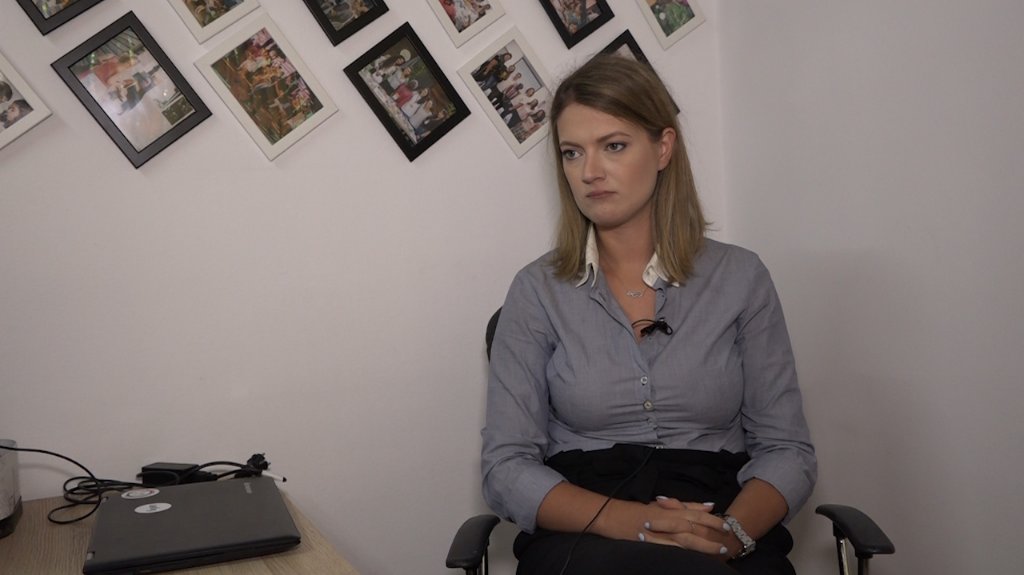 Girls and women are the most common victims of human trafficking
Vojvodjanski • Vojvodjanski • November 3, 2021 • 13:05 • 
Andrijana Radoicic Nedeljkovic
Even though it is believed that anyone can become a human trafficking victim, NGO Atina that works on providing protection to human trafficking victims and the prevention of this grave social issue, believes that is one of the misconceptions and there are groups of people who fall into risk category. Those are primarily girls and women who live in violence, poverty, and are therefore to a bigger extent at higher risk of becoming victims, in particular of sexual exploitation, as well as other forms of exploitation.  
— Especially the girls and women who were growing up exposed to violence, who have been neglected, who are growing up in deprived environments, invisible to the system, in cultures and communities where many violent practices are considered common or a standard norm; thus, the public and the system fail to respond to it — Andrijana Radoicic Nedeljkovic from NGO "Atina" explains —  These girls and women usually end up in the hell of human trafficking, because, in a way, they are suitable for traffickers, considering that they know that there will be no reaction or search for them.
One of the assumptions is that the victims are gullible, naïve, not so intelligent, however that is not the case.  
— That is a very dangerous prejudice as, first of all, it is not correct, and on the other hand it places a huge responsibility onto the victim herself, who is never responsible for the exploitation she has experienced— Radoicic Nedeljkovic explained categorically – They are lured into that situation, that is, some of their life circumstances are held against them. They are manipulated with the need for emotional closeness, belonging, and other needs that every human being has; those are the needs she hasn't met while she was growing up. Wanting to accomplish herself in that respect, to have somebody, to be accepted, she runs into persons who are ready to take advantage of that.  I emphasize, the responsibility is solely upon those persons – the traffickers.
Different social factors increase risk of somebody becoming a human trafficking victim, but trafficking happens everywhere, in different forms, and systems respond in different manners to this phenomenon.  
— When we talk about Serbia, numerous economic factors contribute to having wide range of high-risk situations for our citizens than in some developed countries. What I mean is looking for jobs abroad, but also different social opportunities in that country— our speaker adds. – Trafficking in human beings does not only imply going abroad and crossing the border. For instance, when we promote Serbia and Serbian tourism, we can hear publicly people talking about good nights out here and gorgeous women. What is more, this has been deeply entrenched and has been promoted, so no wonder sexual exploitation is so common. When you read the press and watch television, you see and hear about various forms of exploitation, but not in a preventive tone, but propagated as our new normality. The question is what we will have with the new generations to come, especially when it comes to digital exploitation and online recruitment. 
Human trafficking victims predominantly come from poor environments, however, the common opinion that Roma girls and women constitute the major number of victims is inaccurate.  
— According to the data we have, it makes no difference whether they are Roma women or members of other nationalities. It is clear that someone who has higher education can see through some situations, and it is easier for the person to recognize the deception… Uneducated ones are not so broad-minded, do not have social contacts, they are vulnerable, and they are mostly children – Aleksandra Ljubojevic explains, Director of the Center for Protection of Human Trafficking Victims. — Those girls that grow in such conditions are the most vulnerable and they accept this as a normal life; this happens in violent families, where a mother experiences violence from a father or any other family member, or where a mother is involved in prostitution, father is an alcoholic. Moreover, poverty and extreme lack of education are also high-risk situations.
While women are most frequently victims of sexual exploitation, men are mostly victims of labour exploitation, which they find difficult to recognize and accept owing to our Balkans mentality.  
— In 2014 we had a big case of labour exploitation of over a hundred men from Serbia, in Sochi, during construction work for the Olympic Games. However, as systems educate themselves about what human trafficking is, more and more cases are being detected or reported. They are very eager to cooperate when we explain everything to them, to get damage compensation, or to be removed from that environment – Ljubojevic adds.
          
FAMILY AS A PILLAR
Strong social network, good family atmosphere can somewhat be a strength factor, i.e. prevention in human trafficking case, and it can contribute to those cases being resolved faster, provided there is somebody looking after them.  That notwithstanding, family care itself is insufficient, there has to be collective social care of the future generations.
The original text can be found via the following link: https://vojvodjanski.com/vojvodjanski/drustvo/2021/11/03/covek-nije-roba...