Indira Varma visited Atina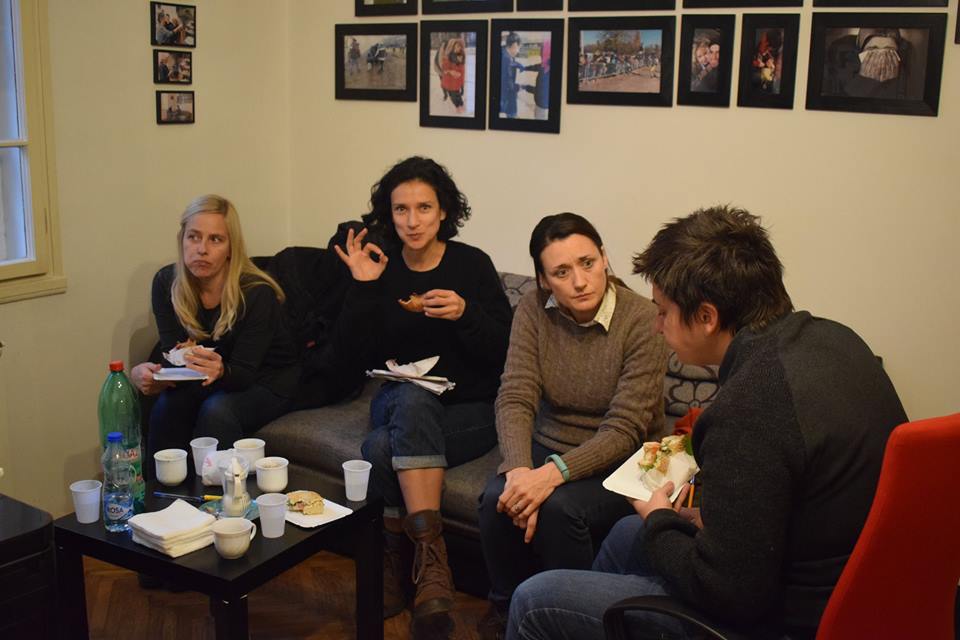 During October, we had a visit from a famous British actress Indira Varma, known for numerous roles in popular TV shows and movies, but especially know to the fans of Game of Thrones as Ellaria Sand. Indira has visited Serbia within campaign Rescue Has no Borders. This campaign is conducted by International rescue Committee, partner of NGO Atina in activities related to refugee crisis.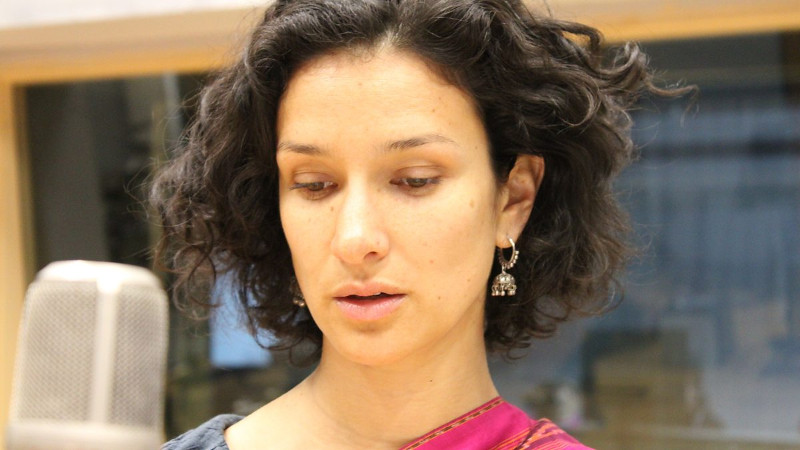 Izvor fotografije: http://www.bbc.co.uk/programmes/p00zbtk3/p00zbqzh
Indira was interested to learn about position of women and girls migrants, and we have gladly provided insights about Atina's mobile teams that provide direct assistance to refugees on a daily basis, both in the field and in reception camps. We treated Indira with bagel sandwiches from our Bagel Bejlg shop and we are happy to see her reaction.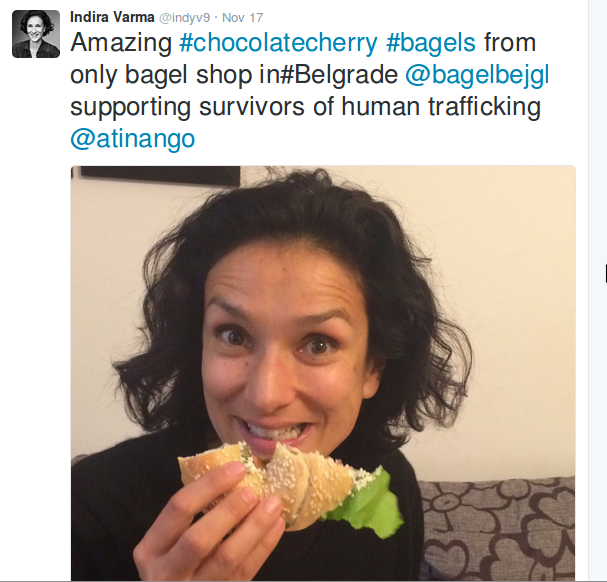 Upon return to London, Indira has shared her experience from Serbia during exhibition on the migrant crisis. The exhibition was part of the same campaign and it involves Indira colleague, Lena Headey. Indira was explaining that despite difficult situation and the fact that only twenty persons per day received permission to enter EU, a sense of optimism was still in the air. The message of the exhibition was - this could be us, reminding that global political situation can make anyone a refugee, although it might look impossible at a given moment.
More on activities of IRC could be found here, and photos and report from the exhibition is here.
Follow Indira on Twitter.