"Integration of migrants in our society is much needed"
Recent research of "Konrad Adenauer" Foundation, Association "Atina" and Macedonian Lawyers Association has shown that the refugee crisis is not over, that it simply changed form, and it implies new needs of migrants, given that they are now staying in our country for longer periods of time. Director of the Asylum Protection Center, Rados Djurovic, believes that the integration of migrants in our society is "much needed", and that the system, plan and state must have the main role in the process of integration of migrants.
It has, thus, been recommended for Serbia to create a "Program for support and integration of migrants", while at the same time Vladimir Cucic from the Commissariat for Refugees and Migrations, when asked by Tanjug does Serbia need such a program, said, "Do refugees truly want to integrate into our society?".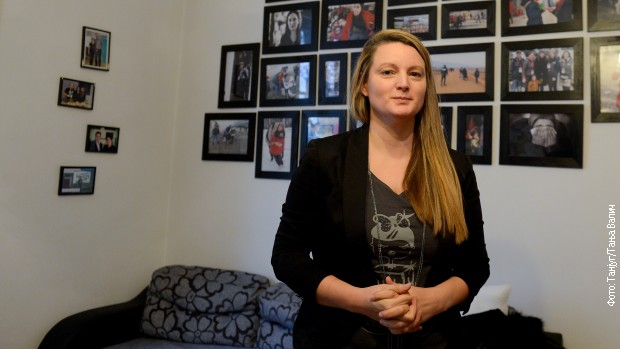 Cucic then provided data of the MoI's Asylum Office, according to which there are only about twenty such migrants at the moment.
Jelena Hrnjak, representative of the Association "Atina", considers that the situation in Serbia, with some 4,500 migrants who are staying in our territory for longer periods of time, shows that Serbia needs a program that would respond to the migrants' needs.
"A year ago, when civil society organizations spoke about integration of migrants, it was a taboo, and today people are convinced that migrants and refugees will stay in Serbia. You cannot challenge a child's right to education, or the right of a woman, victim of violence, to receive assistance and support," said Hrnjak.
She added that the highest number of refugees is of high-school age, and that they could continue their education in Serbia, or complete additional training during the temporary stay in the country.
She noted that the country has made the greatest progress when it comes to primary education of children, and said that according to latest statistics, 95 percent of such children from the migrant population has been enrolled in schools in Serbia.
When it comes to accommodation capacities, Hrnjak says that these people need to be provided with an adequate accommodation as well, considering that asylum centers are far from it, especially taking into account that "100 people are spending up to a year in a single dormitory".
She also noted that integration is a creation of system that would enable persons from the migrant population to exercise their rights.
Rados Djurovic, director of the Asylum Protection Center, also believes that the integration of migrants into our society is "much needed", and states that it is a question of thousands of people who will find refuge in Serbia, and that the main role in the process of integration must belong to the system, plan, and the state.
"The highest number of people do not wish to stay here, but circumstances are changing, as pushing people into Serbia makes the state a 'buffer zone', and the only solution lies in organizing the system," explains Djurovic.
He said that, according to the Center's statistics, there are up to 7,000 migrants and refugees in our territory currently, stating that although some of them are accommodated in reception centers, the highest number is not in the system, but "in the woods and streets" instead.
"Regulation of their legal status is a precondition for further integration," said Djurovic, stating that from 35 to 40 percent of asylum seekers are children, followed by women and families.
In that sense, he agreed that the inclusion of children into the education system is the first step when it comes to integration, and added that the enrollment of children in school is only the beginning, as they have to be accompanied and have the number of classes increased, given that, he reminded, children migrants now only have two classes per day instead of the standard daily schedule.
He also said that true integration of those who were recognized as refugees, or are in the legal procedure, begins with the exercise of right to work, recognition of diploma, learning language, registration, issuance of IDs, support in the independent living.
He reminded that the Center initiated over 30 work permits this year, but also assisted in the first nostrification of a refugee's diploma.
"I do not see that someone does not want to be in the system, that they do not want to be protected, or have their children go to school. Experiences from the field are opposite - people want to be in the system," concluded Djurovic.
Cucic: There is a place in Serbia for everyone who decides to integrate 
However, Commissar for Refugees, Vladimi Cucic, is convinced that integration into our society is not the goal for migrants, that they wish to continue their journey.
"Do they wish to integrate - no, what do they want - to continue the journey, are we dealing with that - no, because it does not depend on us, but on the countries that are in the way toward their destination," stated Cucic, and stressed that Serbia is doing everything in its power to make the lives of migrants and refugees in our country dignified.
In this regard, he said that children are being vaccinated, that they have the right to primary education, health care and, as he said, they are not outside of the system, because the police registered every beneficiary of the center, and thus provided them with a document containing the same data as an ID card.
"We have done everything we could, and that the law provided us a foundation for. We introduced compulsory primary education for children migrants and refugees, which has proven to be one of the best projects," said Cucic.
When asked whether the enrollment of children in school is the beginning of integration, Cucic answered that "we must be careful with words" and that "it is a bit presumptuous to think of that as integration" because, as he stated, education, nostrification of diplomas, apprenticeship, are more "preparation for life" given that whether those children return to Afghanistan, continue their journey, or stay here, education is something they will most certainly need.
He emphasized that migrants are not "forced to stay here", but that there is a "list for exiting the country" which migrants and refugees have agreed upon with Hungarian authorities per a model - five Arabs and five non-Arabs on two separate border crossings, stating that they are a "peaceful nation patiently waiting for their turn".
Serbia has space and means to assist everyone who decides to integrate into our society, stated Cucic, and according to data of the MoI's Asylum Office, there are only about twenty such persons currently.
"If a higher number of people decides to stay here, which is possible, the state will have a response for sure, and will not endanger anyone," concluded Cucic. 
The original text can be found here: http://www.rts.rs/page/stories/sr/story/125/drustvo/2980403/integracija-migranata-u-nase-drustvo-preko-potrebna.html