A meeting with Denis Keefe British Ambassador to Serbia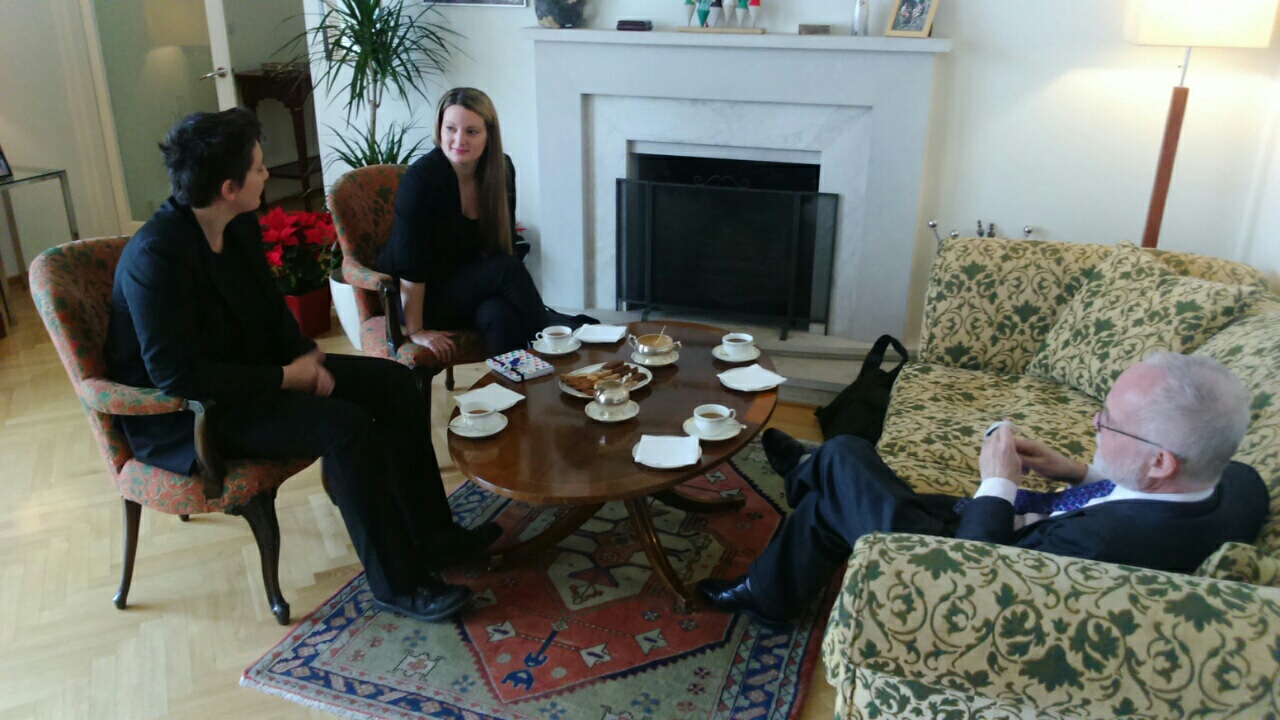 NGO Atina accepted the invitation of British Ambassador to Serbia, Mr. Denis Keefe, with  great joy, on the occasion of receiving the prestigious With and For Girls Award. This award  was presented to NGO Atina in November 2015, at a ceremony in London as part of a global  initiative whose mission is to support strong local organizations that work with girls and for  girls, and the Ambassador was interested in the details of the ceremony, as well as meetings  we had on that occasion.
The topic of discussion with Mr. Keefe, British Ambassador to Serbia, was not only the With  and For Girls Award which NGO Atina received, but also the questions and issues to which  NGO Atina has been dedicated for the past 12 years. A special topic of conversation was also  the position of women and children in the refugee crisis, who are at high risk of human trafficking and various forms of gender-based violence, and to whose detection NGO Atina's mobile teams have been fully devoted in recent months in Šid, Belgrade and Preševo.