The new study's findings point out to obstacles that migrant women face in political and democratic participation in Serbia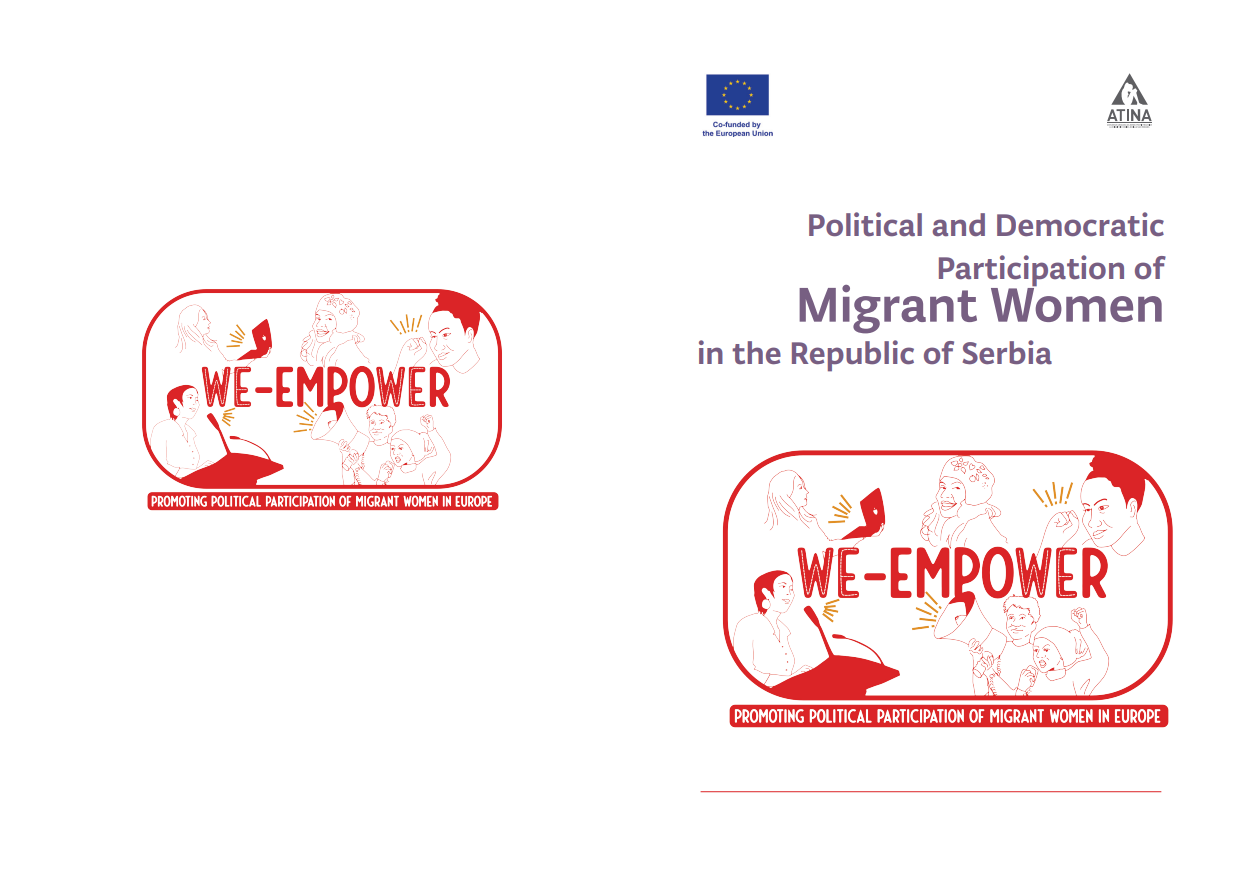 The new study's findings point out to obstacles that migrant women face in political and democratic participation in Serbia
As a member of the Women in Development Europe+ (WIDE+), a network of associations and activists that fights for women's rights, NGO Atina has published a comprehensive study "Political and Democratic Participation of Migrant Women in the Republic of Serbia". This study is part of a series of studies concerning the political and democratic participation of migrant women in Serbia, Denmark, Italy, Germany, and Europe in general.
According to the reports of the Serbian Commissariat for Refugees and Migration (SCRM), Serbia has been a transit country for a significant number of refugees who passed through the Balkan route in their migration to countries of the European Union in the period from 2015 to today. An estimated 1.5 million people crossed through Serbia in a quest for safety, according to unofficial estimates.
This was the motivation for conducting a study on "Political and Democratic Participation of Migrant Women in the Republic of Serbia", as one of the activities under the project "WE-EMPOWER: Promoting Political Participation of Migrant Women in Europe". The aim of the research was to detect different obstacles that migrant women face in Serbia in the area of active participation in democratic and political life, with a premise that their greater involvement can change bleak statistics. This was put into action by conducting interviews with professionals in the field of management and provision of support to the vulnerable categories among migrants and refugees, as well as by speaking with migrant women, members of the Advocacy Group gathered around Atina.
The study examines migration and migrant women in the national context, the position of migrant women in political life, the participation of migrant women in democratic life, and the representation of migrant women in the media.
As one of the main findings of the study, the obstacles to the political participation of migrant women are mapped - linguistic barriers, prejudice against migrant women, economic vulnerability, and lack of access to education.
According to testimonials of migrant women, while living in Serbia, every one of them experienced discrimination to varied degrees of severity or frequency. The state-run organizations that provide housing were identified as the most discriminating, with employment and job search discrimination coming in second. Some of the respondents claimed that when they sought out medical care, professionals displayed prejudiced attitudes. The most common grounds for discrimination, as identified by respondents, were race and gender. The study also revealed that 5 out of 6 research participants felt they did not have the same access to social services, legal assistance, education, or protection from violence. In the matter of inclusion into political life, migrant women do not see it as part of their life - since they lack access to fundamental components of the social structure, migrant women do not believe that they can participate in the political life of a society.
The study, followed by recommendations for improving the political position of migrant women in Serbia, is available in English and Serbian languages.