Regional summit of the members of Local networks on the project "Building together"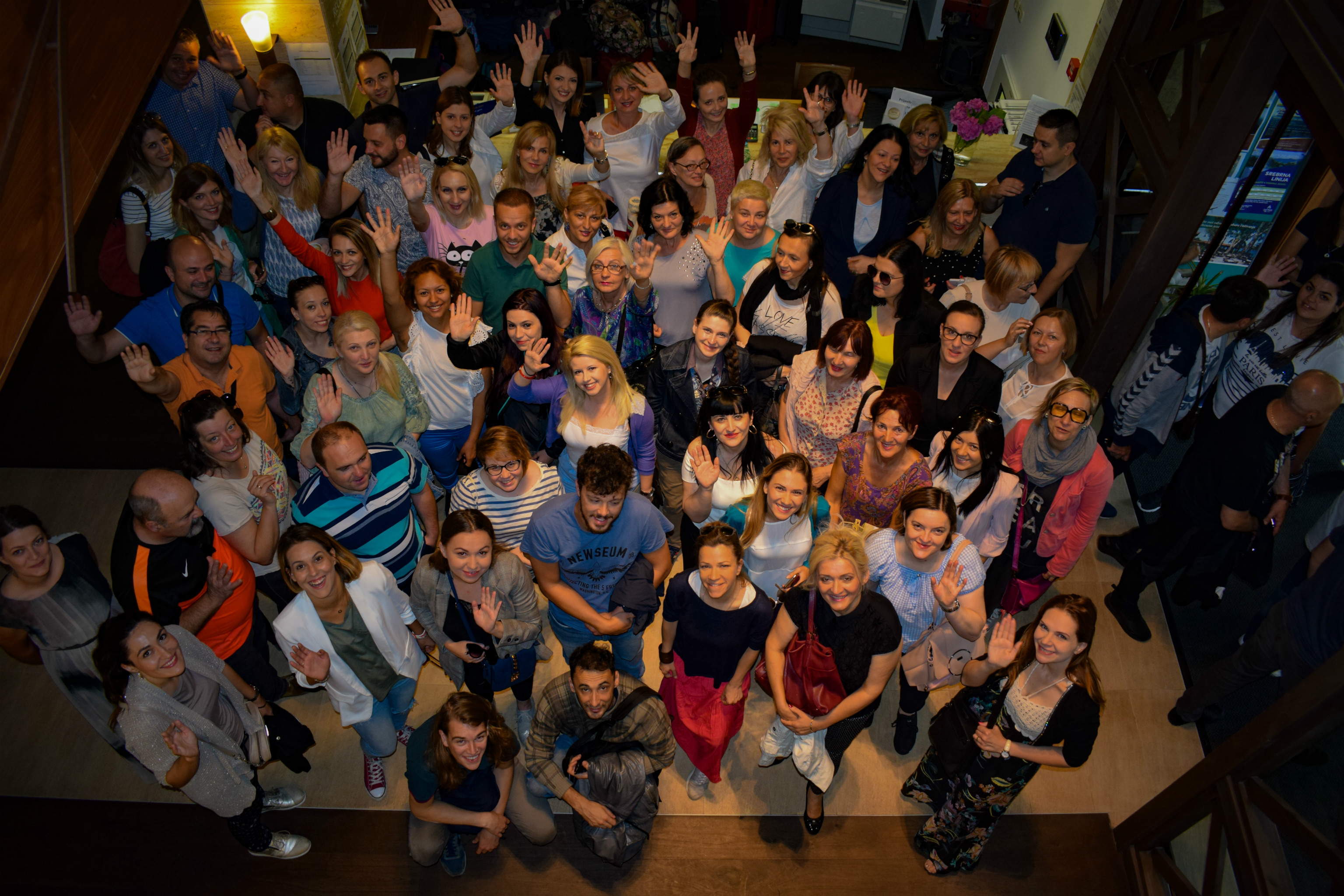 Regional summit of the members of Local networks on the project "Building together"
In an effort to link colleagues from all networks from the project  "Building together: monitoring and advocacy", on Silver lake, a summit has been organized for the members of ten local networks from Serbia and Macedonia, totaling 90 participants. Documentaries were played on refugee crisis and its aftermath, and afterwards participants discussed the challenges of integration in Serbia and Macedonia, reaching a conclusion that the integration system is worth building and developing as the society's strength measures up to the care it provides to its most vulnerable members. 
Aside from this, a discussion was organized between the network representatives and civil society organizations who received a grant for the implementation of advocacy projects in their respective communities.
Representatives of  the following institutions and organizations took participation in this summit: NGO Cosmo, Primary School "Matko Vuković", Children's Shelter "Kolevka", Subotica City Council, Center for Social Work Subotica, NGO HCIT from Subotica; Center for Social Work Sid, Red Cross Sid, Health Center Sid from Sid; NGO Women's Initiative "Jefimija", Center for Social Work "Sava" Sremska Mitrovica, High Public Prosecutor's Office in Sremska Mitrovica, Health Center Sremska Mitrovica, National Employment Service Sremska Mitrovica, City Administration of Sremska Mitrovica, Red Cross Sremska Mitrovica and NGO BCM from Sremska Mitrovica; NGO Atina, KAS, NGO Adra Serbia, NGO SOS Children's Villages, Center for Social Work Belgrade, NGO JRS and NGO Philantropy from Belgrade; Center for Social Work Presevo, National Employment Service Presevo, Municipality Presevo and UNHCR from Presevo; Primary School "Kralja Petar I", Primary School "Vuk Karadzic", Nis Police Directorate, NGO Sigma Plus, NGO PEC, Red Cross Nis, CSR Nis, NGO Indigo and National Employment Service Nis from Nis; Health Center Vranje, Vranje Police Directorate, Vranje City Council, Senior Home Vranje, High Public Prosecutor's Office in Vranje, Center for Social Work Vranje, National Employement Service Vranje and Migration Council Vranje from Vranje; NGO DROM, Municipal Administration Kumanovo, Health Center Kumanovo and NGO Spektar from Kumanovo; NGO MYLA, NGO NSRR, Human Rights Institute, Red Cross Skopje, Center for Social Work Skopje, National Council for Gender Equality and NGO MLA from Skopje.
The project "Building together" is slowly entering its final implementation phase. So far, national and regional studies on refugees'position have already been published, local networks in ten towns and municipalities formed in Serbia and Macedonia, conducted 20 trainings on monitoring and advocacy, given grants to local civil society, filmed documentaries on integration, while monitoring reports are still in creation phase.
The project "Building together: monitoring and advocacy" is aimed at improving the position of migrants and refugees in Serbia and Macedonia, especially women and children. In seven municipalities in Serbia – Subotica, Sid, Sremska Mitrovica, Belgrade, Presevo, Nis and Vranje, as well as in three municipalities in Macedonia – Kumanovo, Gevgelia and Skopje – in cooperation with state institutions, local self-governments and civil society, we are improving the quality of co-existence of local citizens and migrants. The project is carried out by the Konrad Adenauer Foundation, teamed up with NGO Atina and  Macedonian Lawyers Association, funded by the EU.