A series of trainings on the topic of monitoring began in Sid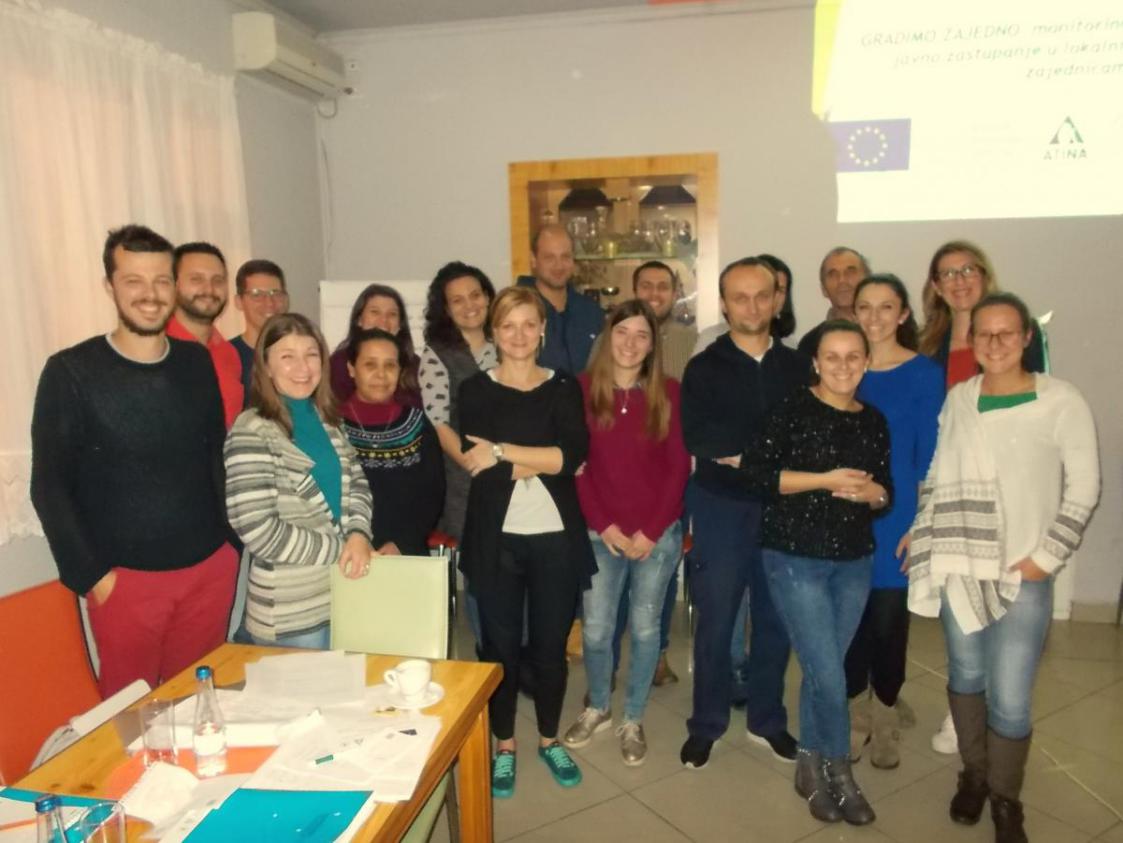 A training session on the topic of monitoring was held for 16 members of the local network for monitoring and advocacy in Sid, within the project "Building Together".
During the two days of the training, participants went through the entire monitoring cycle (overseeing, supervising, controlling) of the service and protection system that is dealing with refugees and migrants in Sid. Participants were introduced to a detailed plan of monitoring, went through goals and results, and finally summarized the researches through focus groups and in-depth interviews.
One of the goals of the project "Building Together" is to empower local networks in Serbia to independently monitor the local system dealing with refugees and migrants, and create two monitoring reports that should show the gaps in the system and provide constructive solutions for the improvement of actions in these areas.
Participants of the training and members of the local group in Sid are representatives of the municipal administration, Commissariat for Refugees and Migration, Balkan Center for Migration and Humanitarian Activities, Novi Sad Humanitarian Center, National Employment Agency, SOS Children's Villages, Health Center Sid, Center for Social Work Sid, Gymnasium "Sava Sumanovic" Sid, and Association Atina.
Next gathering of the local group in Sid will be held on December 5 and 6, when trainings on the topic of advocacy will be organized.
Upcoming trainings on monitoring will be held in Sremska Mitrovica (November 13 and 14), Subotica (November 15 and 16), Belgrade (November 20 and 21), Vranje (November 28 and 29) and Presevo (November 30 and December 1).
More photographs from the training in Sid can be found here.
The project "Building Together – Community Monitoring and Advocacy" is aimed at improving the position of migrants and refugees in Serbia and Macedonia, especially women and children among them. In six municipalities in Serbia – Subotica, Sid, Sremska Mitrovica, Belgrade, Presevo, Vranje – and four municipalities in Macedonia – Kumanovo, Gevgelija and two municipalities in Skopje – in cooperation with state institutions, local governments and civil society, the project "Building Together" improves the quality of coexistence of local population and migrants, the position of refugees and migrants, as well as the integration system. The project is being implemented by Konrad Adenauer Foundation, Citizens' Association "Atina" and NGO Macedonian Lawyers Association, with the financial support of European Union.