Where do we draw inspiration for development of social entrepreneurship?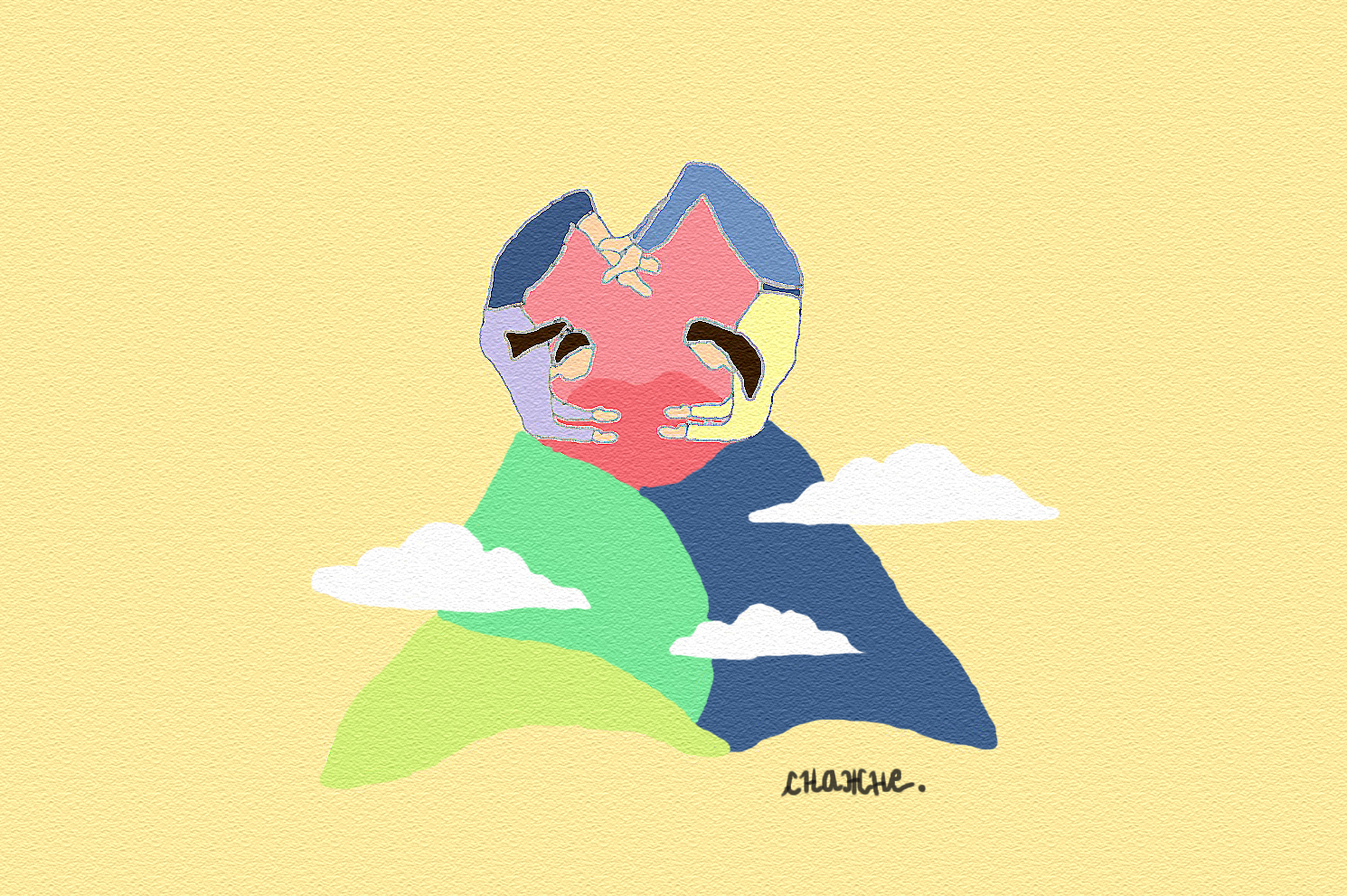 Ilustration made by Marija Matic Dobre brlje
Where do we draw inspiration from?
We are often asked, "Where do you get so much energy from, and how are you always so happy and strong?". In addition to understanding that we will all have to become entrepreneurs sooner or later, inexhaustible inspiration lies in the changes that we have seen happen in the lives of women because of whom Atina and its entrepreneurial initiative, Bagel Bejgl, exist. And there is no greater satisfaction, especially when you see and you know that you have to wait for that change for years sometimes, but when it comes, and when it happens, you become the greatest companion and supporter of this story. In fact, it revives the feeling that the power is actually in you, and that you are exactly the ones who can make things more just, because that is what this society needs the most.
Marijana Savić, one of the founders of Atina, once said, "What has never failed me and what I believe in is the individual activism, and I believe that we can all change things. When they say 'we are ordinary people, we cannot do anything', I do not believe that. With our additional commitment, activism, recognition of different things, we are changing the world. And we are all individually working to make this change happen, and we can never give up on that. This is the only way that can make us, and people close to us, live better together. That is the motto that has been leading me even before Association Atina. I believed that by taking over responsibility and individual activism you can change things. Believe in that from the childhood. It is something that helps me to overcome a story that is too difficult. It is interaction, it's not just giving, it's receiving, it's learning, it is constant learning, understanding of others, and therefore understanding of yourself. This is something that makes you develop and grow, have an interaction with society and people around you. I believe that is where the beauty lies. And when you have beauty in life, it is not difficult for you to keep nurturing it".
"Everything is in people," you will often hear if you walk through our hallways, or if you are near Atina or Bagel Bejgl. Our biggest inspiration actually are women who have created a space for other women to grow and develop, especially women who have dared to start their own business, just like we have.
On that note, we are sharing some mantras that helped us last in the women's enterpreneurship, which made us stronger, resilient, and happier. We hope that these will mean at least half as much to you, too.
"The most successful entrepreneurs I know are optimistic. It's part of the job description." ― Caterina Fake
"You will be defined not just by what you achieve, but by how you survive."―Sheryl Sandberg
Trying to do it all and expecting it all can be done exactly right is a recipe for disappointment. Perfection is the enemy." ― Sheryl Sandberg
"Growth and comfort do not coexist." ― Ginni Rometty
 "I always did something I was a little not ready to do. I think that's how you grow. When there's that moment of 'Wow, I'm not really sure I can do this,' and you push through those moments, that's when you have a breakthrough." ― Marissa Mayer
"We need to accept that we won't always make the right decisions, that we'll screw up royally sometimes – understanding that failure is not the opposite of success, it's part of success." ― Arianna Huffington
"Be an amateur. Not everything you do has to be good, especially at first."― Ann Handley
 "Your value will be not what you know; it will be what you share."― Ginni Rometty
"One of the best things you can do is stop and listen; that's why it's good to not just immediately respond when someone talks to you. Just stop and make sure you internalized what they said."—Lori Richardson
 "I like to say it's an attitude of not just thinking outside the box, but not even seeing the box."― Safra A. Catz
 "Don't be intimidated by what you don't know. That can be your greatest strength and ensure that you do things differently from everyone else." ―Sara Blakely
"I realized that if I was willing to step up and be in the spotlight, I'd be able to make everyone else around me much more powerful as well."― Alaina Percival
This text was produced in the framework of the project "Support to Priority Actions for Gender Equality in Serbia", implemented by the United Nations Entity for Gender Equality and the Empowerment of Women (UN Women) with funding from the European Union. The views contained in the text are those of the authors and do not necessarily represent the views of UN Women, the United Nations or any of its affiliated organizations. The project is part of the initiative for supporting women entrepreneurship, women in rural areas, decreasing labor market and employment discrimination, encouraging dialogue on the importance of economic empowerment of women and exchange of knowledge and information among women entrepreneurs.