Danas: A third of human trafficking victims are recruited online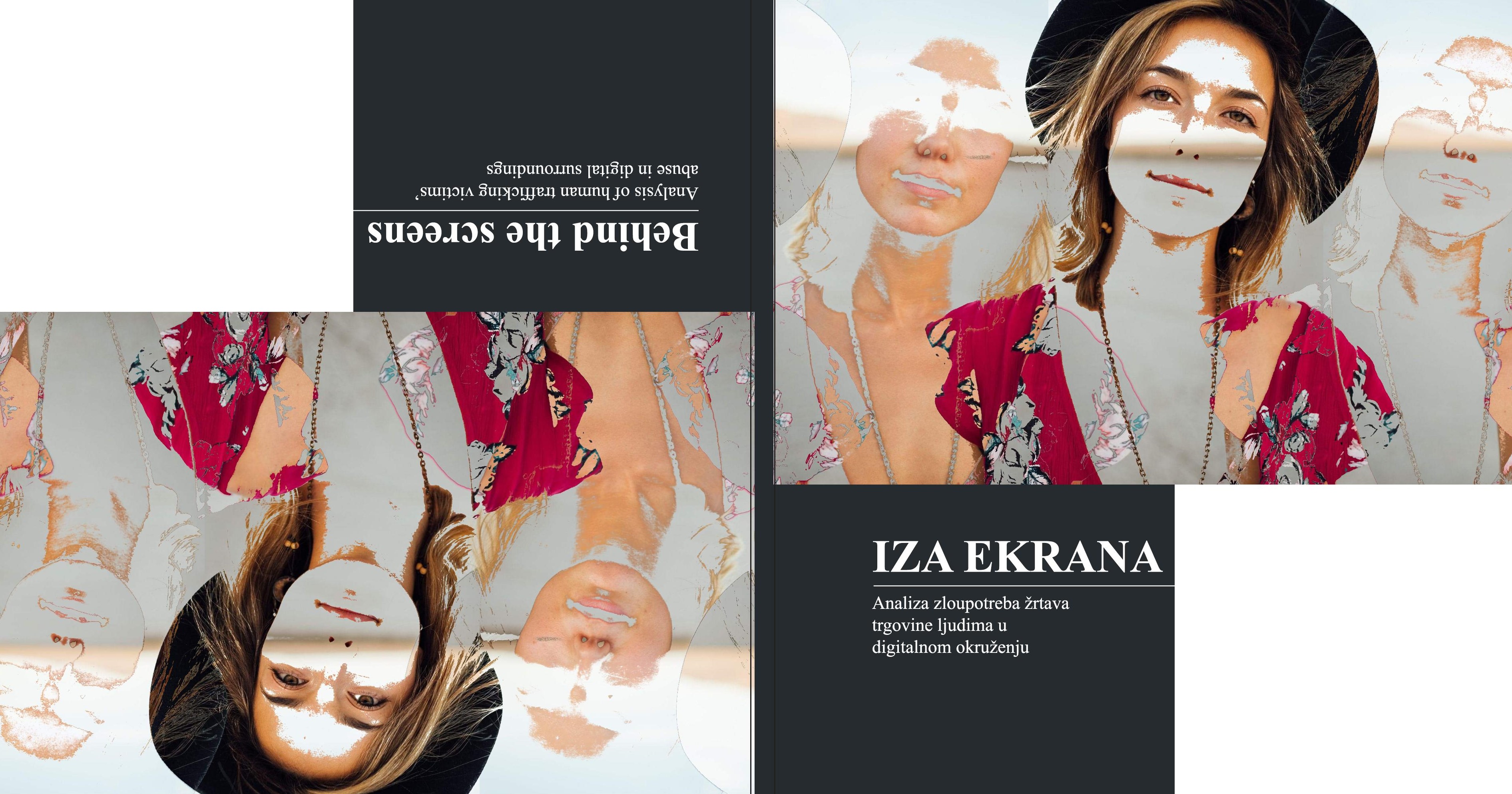 Danas: A third of human trafficking victims are recruited online
Visual: Bojan Milojević
As much as 42 percent of women and girls who have been exposed to human trafficking at some point have also survived some form of digital violence, such as cyberstalking or vengeful distribution of explicit/pornographic content.
This is one of the main conclusions of the latest analysis of Citizens' Association for Combating Trafficking in Human Beings and All Forms of Violence against Women - Atina.
The research entitled "Behind the Screen: Analysis of Human Trafficking Victims' Abuse in Digital Surroundings" was based on the experiences of 178 girls and women in the period from 2015 to 2020 in Serbia, and shows a high frequency of violence in the digital sphere.
The analysis was done during the coronavirus pandemic, when the majority of global communication has moved into the digital space, and when the risks of violence and exploitation have increased.
The results of this analysis show that victims of human trafficking in digital surroundings most often suffer violence from strangers, i.e. persons they meet online.
However, according to their testimony, stalking is the most common form of violence they have experienced in digital surroundings, while the persecutor is in most cases a person whom the victim met in real life.
"Of the total number of respondents, 65 percent were also exposed to digital threats, most often aimed at intimidation in order to change or withdraw a testimony or a statement of the victim in criminal proceedings," cites the analysis, which shows that digital violence has become an almost indispensable form of coercion used by perpetrators of violence and human traffickers to blackmail, threaten, humiliate, unauthorizedly record, or distribute pornographic material which involves children.
Also, the results of Atina's survey show that in terms of perpetrators of abuse in digital surroundings, violence is predominantly committed by unknown persons (40 percent), persons known to the victim, such as partners (20 percent), and family members.
The analysis emphasizes that stalking is one of the most common types of abuse in digital surroundings, and that as much as 55% of respondents have experienced it. It is pointed out that stalking was most often carried out by acquaintances, family members (23 percent), and then partners (18 percent).
As much as 63 percent of the respondents suffered abuse by recording and further distribution of a content without consent. In terms of the content that was distributed, in the majority of cases (64 percent) it had elements of pornography.
One of the conclusions of the analysis is that 30 percent of human trafficking victims were recruited online. Of this percentage, 70 girls and women were recruited for the purpose of further exploitation (human trafficking), while 30 percent were recruited to commit some other form of violence against them (rape, robbery, physical violence…).
In terms of the perpetrators of recruitment for the purpose of further exploitation, the analysis shows that in most cases those were persons known to the victim (51 percent).
Examples of recruitment are false advertisements, but also getting to know someone online, false business proposals by acquaintances, help with money and the like, which in the following stages turns into exploitation of the victim for the purpose of gaining benefits.
Atina's analysis states that 29 percent of the total number of respondents said they were blackmailed by being told that an explicit content or information about them would be sent to their family members, and 21 percent were threatened with content being published on public portals.
The entire analysis can be found via the following link: http://www.atina.org.rs/sites/default/files/Behind%20the%20screens%20Ana...
The original text can be read here: https://www.danas.rs/drustvo/trecina-zrtava-trgovine-ljudima-vrbovana-pr...