Global recognition for BAGEL BEJGL's fight against POVERTY and INEQUALITY!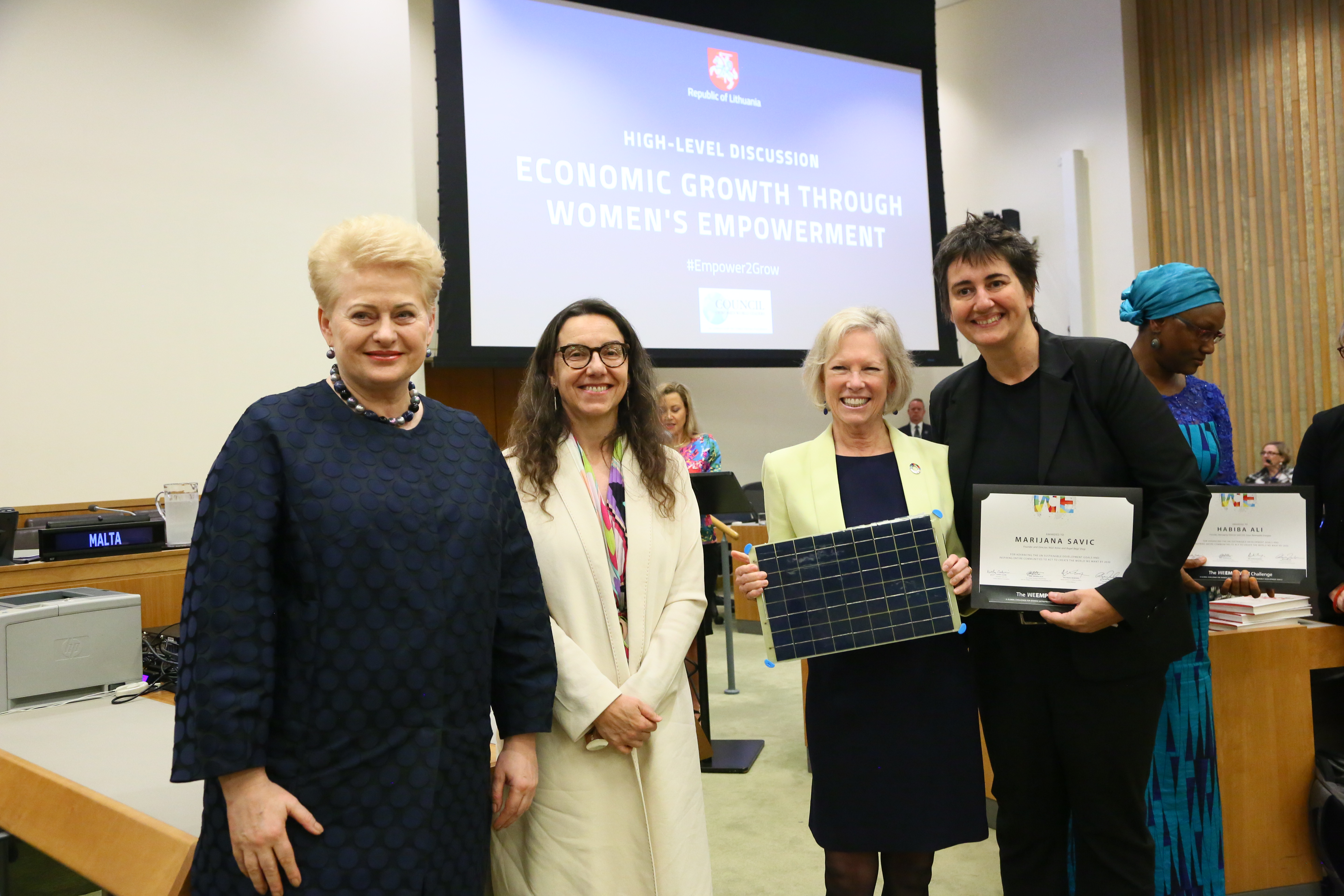 Last night, at the United Nations Headquarters, as part of the WE Empower UN SDG Challenge Marijana Savić and Bagle Bejgl shop have been awarded #WEEmpower certificate for their efforts on advancing Sustainable Development Goals and improving the position of women and girls in our society and globally!

It was the special honor to receive the #WEEmpower certificate from the hands of Ms. Dalia GrybauskaitėH.E. President of Lithuania and Chair of the Council of Women World Leaders.
The WE Empower UN SDG Challenge has recognized Marijana Savić, director of NGO Atina and founder of Bagel Bejgl for her relentless efforts and continuous search for new ways to ensure support to women and girls survivors of human trafficking. The recognition extends to innovative social enterprise Bagel Bejg, as a business model that emerged from grassroots women organization, that actively works on reducing poverty and inequality, thus contributing to achievement of UN Sustainable Development Goals aimed to reshape the global social landscape towards societies of equal opportunities without poverty with climate change and environmental protection in mind.
The WE Empower UN SDG Challenge is the first of its kind global business competition for women entrepreneurs who are advancing the UN Sustainable Development Goals and inspiring entire communities to act to create the world we want by 2030. The WE Empower Challenge honors five women entrepreneurs, one from each of the five UN regions, who are advancing the SDGs through their business practices. The opportunity recognizes their innovative work, provides capacity-building training sessions and high-level advocacy opportunities to the awardees and ignites awareness about the valuable contribution women entrepreneurs can make toward the SDGs.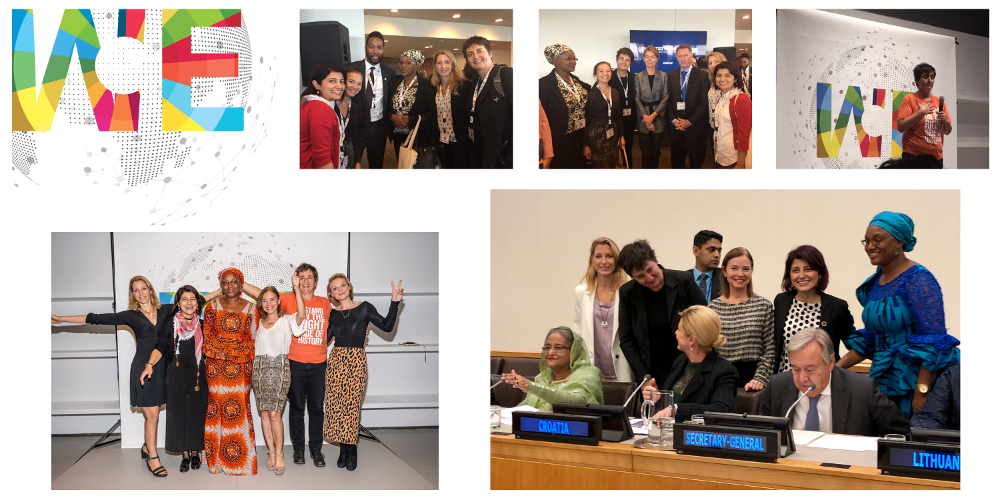 The awards were presented during The High-Level Discussion on Economic Growth through Women's Empowerment, organized by the Council of Women World Leaders – the only network of current and former women Heads of State and Government. It was hosted by the H.E. President of Lithuania and Chair of the CWWL, Ms. Dalia Grybauskaitė. The discussion put forward action-oriented recommendations on how to improve economic outcomes for women and girls, including underlining the need to create and strengthen women's economic opportunities through legislation to achieve gender equality, as well as increase of women's social protection and access to justice. The discussion was opened by President Grybauskaitė and followed by the keynote address from UN Secretary General Gutteres and statements of participating Heads of State and Government. After the high-level discussion, the WE Empower Awardees were recognized for their contributions to the UN SDGs by President Grybauskaitė and WE Empower Challenge Co-Chairs Ana María Menéndez, Senior Advisor to the UN Secretary General on Policy, and Kathy Calvin, President & CEO of the UN Foundation.
Marijana was in great company of amazing women representing other regions - Africa:
Habiba Ali, Founder, Managing Director & CEO, Sosai Renewable Energies (Nigeria)
Asia-Pacific: Hadeel Mustafa Anabtawi, Founder, The Alchemist Lab (Jordan)
Latin America & the Caribbean: Marta del Rio Villanueva, Founder & CEO, Wasi Organics (Peru)
Western Europe & Other: Dr. Shimrit Perkol-Finkel, Co-Founder & CEO, ECOncrete Tech Ltd. (Israel)
We are excited to share this news with you as this recognition brings new energy and inspiration to NGO Atina!
We would specially like to thank Vital Voices, organizer of this challenge, for their excellent work on promoting women's effort to change the world!