Office for the Coordination of Activities in Combating Trafficking in Human Beings began working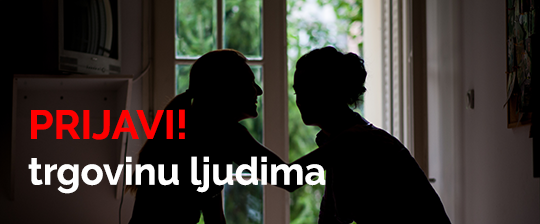 After years of advocacy in the Republic of Serbia, a step forward has been made, and under the Law on Police, a decision has been reached to appoint Chief Police Advisor, Mitar Djuraskovic, as the Acting Head of the Office for the Coordination of Activities in Combating Trafficking in Human Beings, within the Police Directorate.
Citizens' Association Atina welcomes this step and calls for urgent resolution of other burning issues in this area, such as the adoption of the Strategy and Action Plan to Combat Trafficking in Human Beings, which have been on hold for four years already, so that all the actors in this area can conduct activities in accordance with their mandates.
In addition to this, our Association reminds of other challenges that should be addressed in particular, such as improving the mechanisms for identification of victims of human trafficking in our country. The fact is that fewer and fewer victims are being identified from year to year, which does not correspond to actual events in the society and the state, which leads to the danger of absence of timely and adequate reactions. Also, the need for systemic support of long-term programs for the protection and reintegration of the victims, conducted by civil society organizations in Serbia, is an issue of utmost importance along with the inclusion of persons with this experience in the education system, and provision of adequate accommodation, as well as employment, in the recovery process.
The Republic of Serbia, together with all the institutions and organizations, must take responsibility to deal not only with consequences, but also with causes of this phenomenon, if systemic solutions to this issue are to be reached. Persons who have survived the experience of human trafficking must have their freedom and dignity returned to them, along with providing chances and equal opportunities, as this is one of the most important links in combating human trafficking.
 In Belgrade, July 19, 2017