Swiss minister in the visit to NGO Atina and Bagel Bejgl shop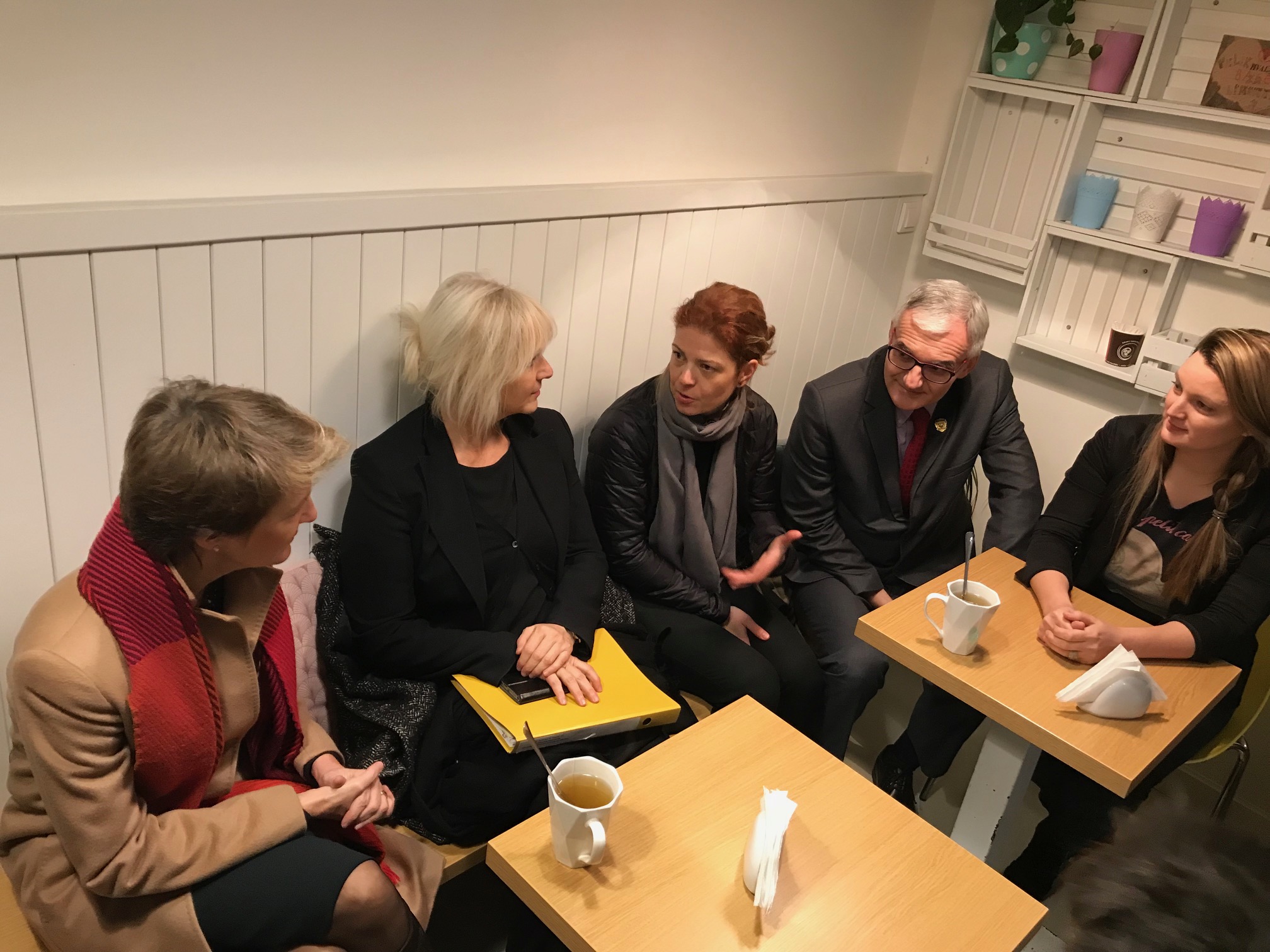 Simonetta Sommaruga, head of the Swiss Federal Department of Justice and Police, was a guest of NGO Atina and our social enterprise Bagel Bejgl shop during her visit to Belgrade.
Her spheres of interest were related to the functioning of NGO Atina's program of comprehensive social inclusion of victims of human trafficking, as well as the situation related to challenges which human trafficking in Serbia carries. The meeting was also attended by representatives of Swiss Embassy in Serbia, Swiss Agency for Development and Cooperation (SDC), as well as the National Coordinator for combating human trafficking from the Ministry of the Interior, Mitar Djuraskovic.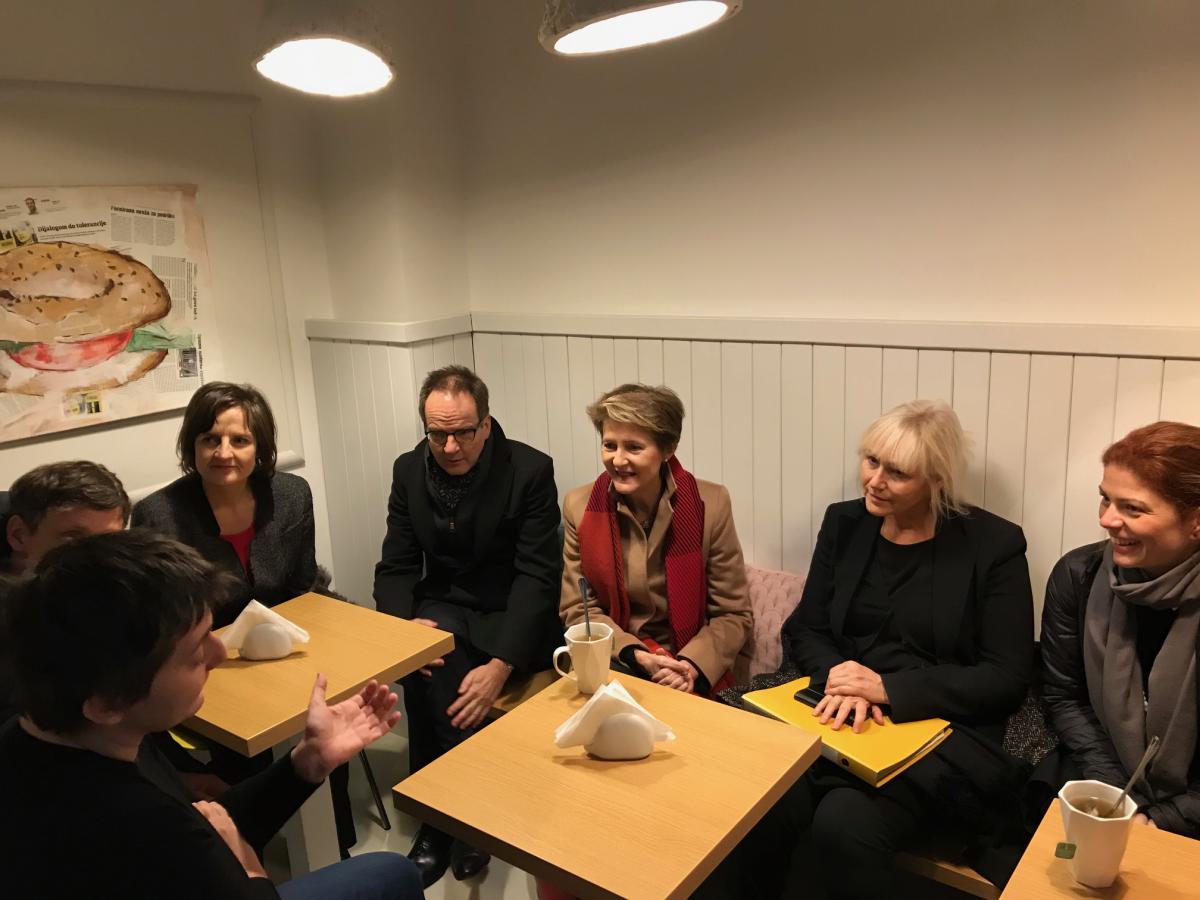 Minister Sommaruga has shown great interest in the position of civil society organizations in Serbia, and for the respect of human rights of particularly vulnerable groups in our society. Another topic was the position of women in Serbian society, as well as a discussion on different practices that can improve their position in the society, especially when it comes to women refugees and migrants.
Representatives of NGO Atina expressed their satisfaction with the meeting and the resulting exchange, and announced their visit to Switzerland where they will meet various representatives and actors dealing with the protection of migrants and refugees in Canton of Bern, which has supported Atina in our activities.