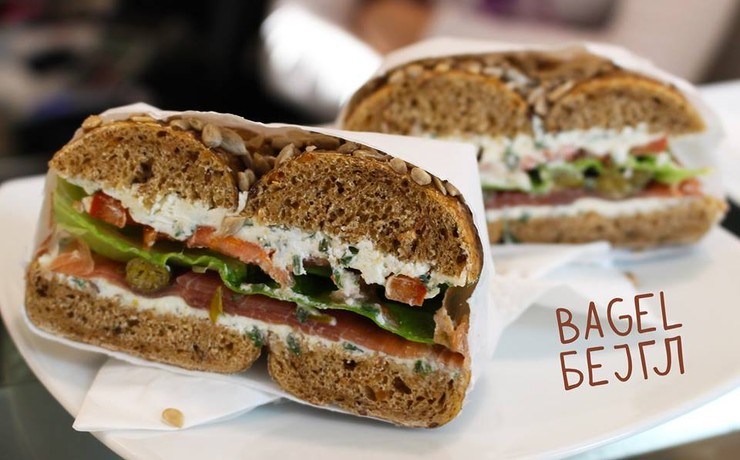 GOOD DEEDS GENERATOR is an OTP Bank Serbia initiative that supports social entrepreneurship and manufacturers who are working within this initiative. It was created as a part of the project Generator that was launched by the Bank in 2017; since then, through three competitions, it has supported and rewarded domestic innovators and entrepreneurs.
Bagel Бејгл, Kuhinja na točkovima, Evo ruka, Radanska ruža, Super bake, ZaDruga, were part of the first Good Deeds Generator, and they had an opportunity to present their products to bank employees, and thus increase the visibility of different socially sensitive categories they support.
Bagel Бејгл is a story about a social enterprise, an unusual bakery, that has been selflessly contributing to our society since 2014. Its profit is being used to fund
NGO Atina's
support programs for victims of human trafficking. Bagel Бејгл is also a place where beneficiaries of this program acquire knowledge and skills that help them find employment, and a place that nurtures female and neighbor solidarity. This bakery that is said to be a vision of our future, supports the concept of healthy and fresh food, exclusively made of local ingredients, additive free, which also makes it a good example for the small business development. Everything related to Bagel Бејгл illustrates the potential of female entrepreneurship: the way it can empower other women and give them economic independence; positive financial impact on the community; and the way in which profits are invested in defending human rights through combating human trafficking," said Marijana Savić, Director of NGO Atina. What is bagel? Bagel is an original pastry of Jews who lived in Poland, and who continued making it after they immigrated to the US where it became famous and popular. In some parts of the US and Great Britain nowadays bagel has an iconic status, similar to burek in our country. In Bagel Бејгл bakery, delicious bagel sandwiches are made out of high-protein flour to develop proteins within the dough itself that is left to rest and rise for 12-18 hours at 4 degrees Celsius. After that, the dough is boiled, and then baked, which adds to bagel's specific and unique taste.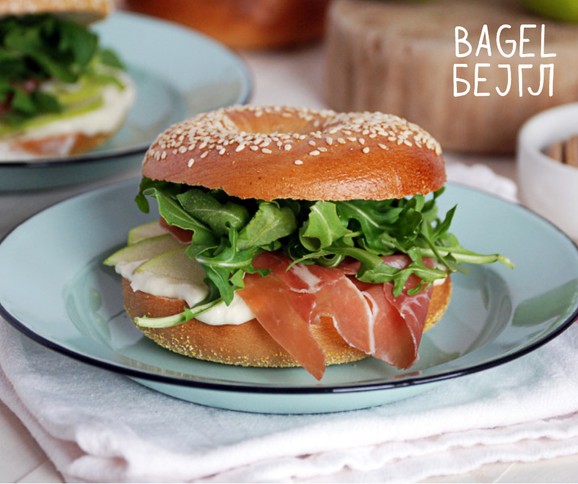 Bagel Bejgl
All the future activities of the Good Deeds Generator can be followed on the Bank's website and social media.
A quick reminder:
In September 2019, OTP Group successfully completed the purchase of Societe Generale Bank Serbia, which has been doing business as OTP Bank Serbia since. By merging OTP and Vojvodjanska Bank which is planned for 2021, the Group continues to strengthen its market position in Serbia. It is expected that a leading bank institution in the Serbian market will be created by the asset value, number of branches, and loan and deposit portfolio.
#otpbank #otpsrbija #generatordobrihdela
The original text can be found via the following link: https://www.blic.rs/slobodno-vreme/zajedno-stvaramo-dalje-generator-dobrih-dela-kako-je-nastalo-domace-bejgl-pecivo/p2ws5bv