A training held on "Communication techniques with children "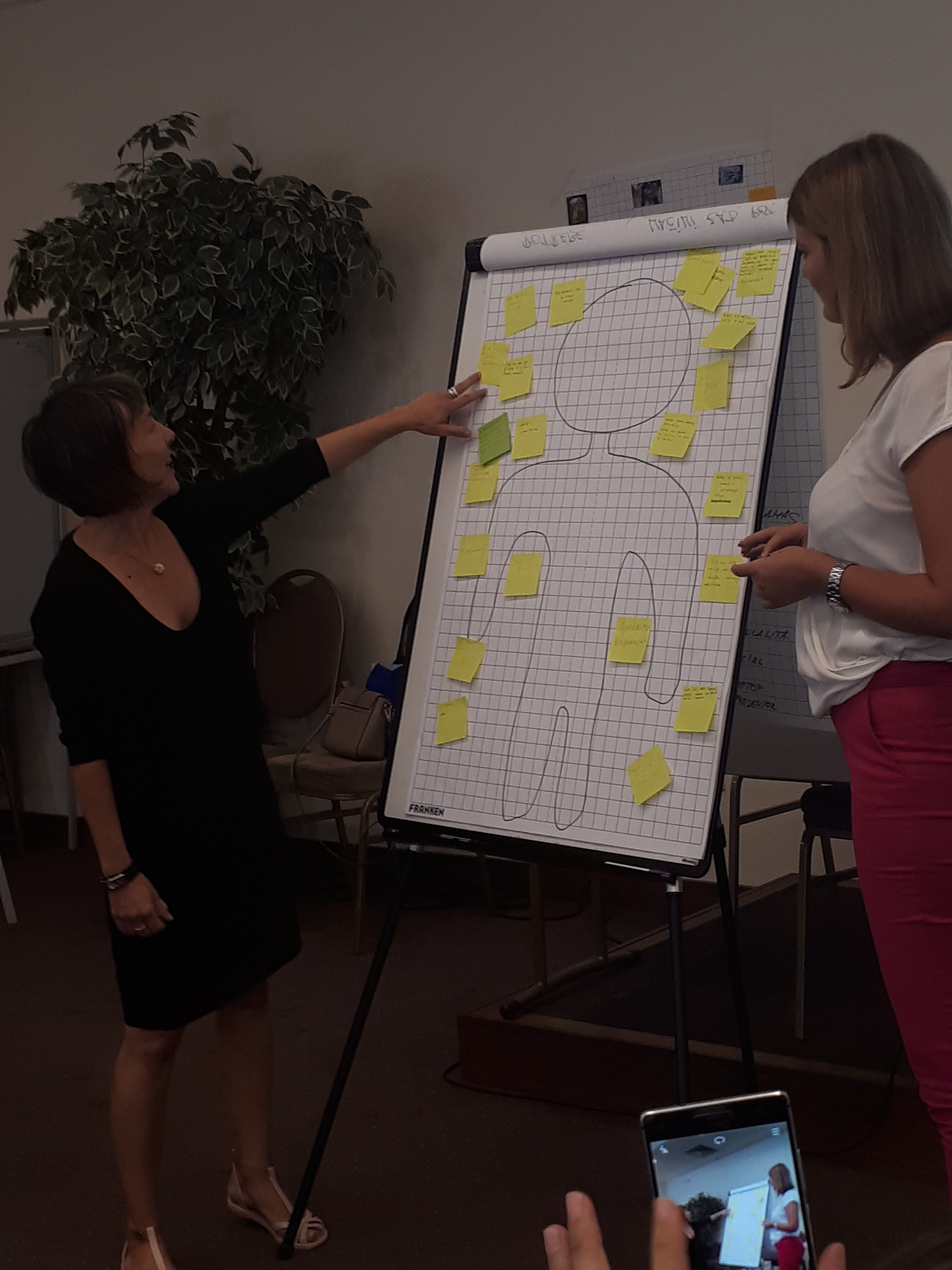 http://www.atina.org.rs/sr/odr%C5%BEan-trening-%E2%80%9Etehnike-komunikacije-prilago%C4%91ene-deci%E2%80%9C
A training held on "Communication techniques with children "
Representatives of NGO Atina held training on "Communication techniques with children" from September 18-19, 2018 in Belgrade. In participation were the representatives of the following partner organisations: Save the Children, Praxis, Center for Youth Integration and Group 484.
This two-day training's goal was to contribute to the development of participants' knowledge and skills on communication skills, communication with children, leading interview in intense emotion and trauma situations. The second training day was focused on improving knowledge and exchange of information on the topic of cultural specificity and gender-based differences, as well as how these specificities affect creation of talk with the end-user group.
Participants had the opportunity to refresh their memory and become more familiarised with the constructive communication techniques, which can be of great importance while leading the interview with children. By using the exercise, simulation, and other techniques, the participants had the chance to apply knowledge and techniques acquired in the training, such as the importance of expression through description rather than interpretation, active listening techniques, paraphrasing, decentration and summarizing. This two-day training was concluded with a role-play exercise thanks to which participants could integrate acquired knowledge and apply it though experience-based exercise.
Training participants stressed the importance of numerous examples from practice that were shown during the training, as well as the segment of the training that pertained to understanding child's needs during interview and planning further steps. NGO Atina representatives' goal in this training was to present their long-standing experience in their work with refugee population, migrants, asylum seekers, in particular with children and youth.
Training was held thanks to the support of Save the children organization, as the opening session for the further workshops and trainings that will take place within joint SCI and NGO Atina project "Children are not for sale". The realisation of the project is envisaged by the end of 2019.