We stand in solidarity with women from Turkey #WomenSupportingWomen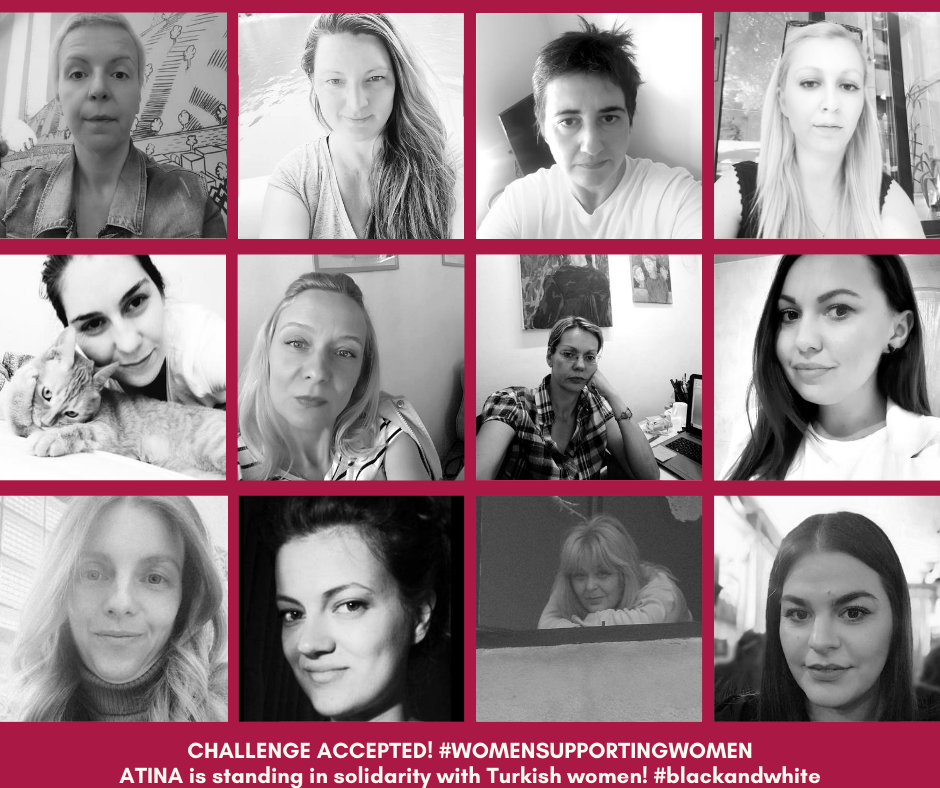 Today we are joining the global challenge #WomenSupportingWomen to stand in solidarity with women from Turkey, and help raise awareness of the issue that affects them greatly.
 Turkey is one of the top counties when it comes to femicide. Only during 2019, there were almost 500 recorded femicides in the country. Sadly, many of the murders remain unrecorded, and it is impossible to determine the real number of women who are murdered every year. The government of Turkey does nothing to stop these crimes.
Turkish people wake up every day to see black and white photos of women who have been murdered on their Instagram, Facebook, TV screens, and in their newspapers. The black and white photo challenge started as a way for women to raise their voices. To stand in solidarity with the murdered women. To show that one day it could be their black and white photograph plastered across news outlets. This is why we as ATINA are standing in solidarity with Turkish women!