Gender-sensitive approach to advocacy and monitoring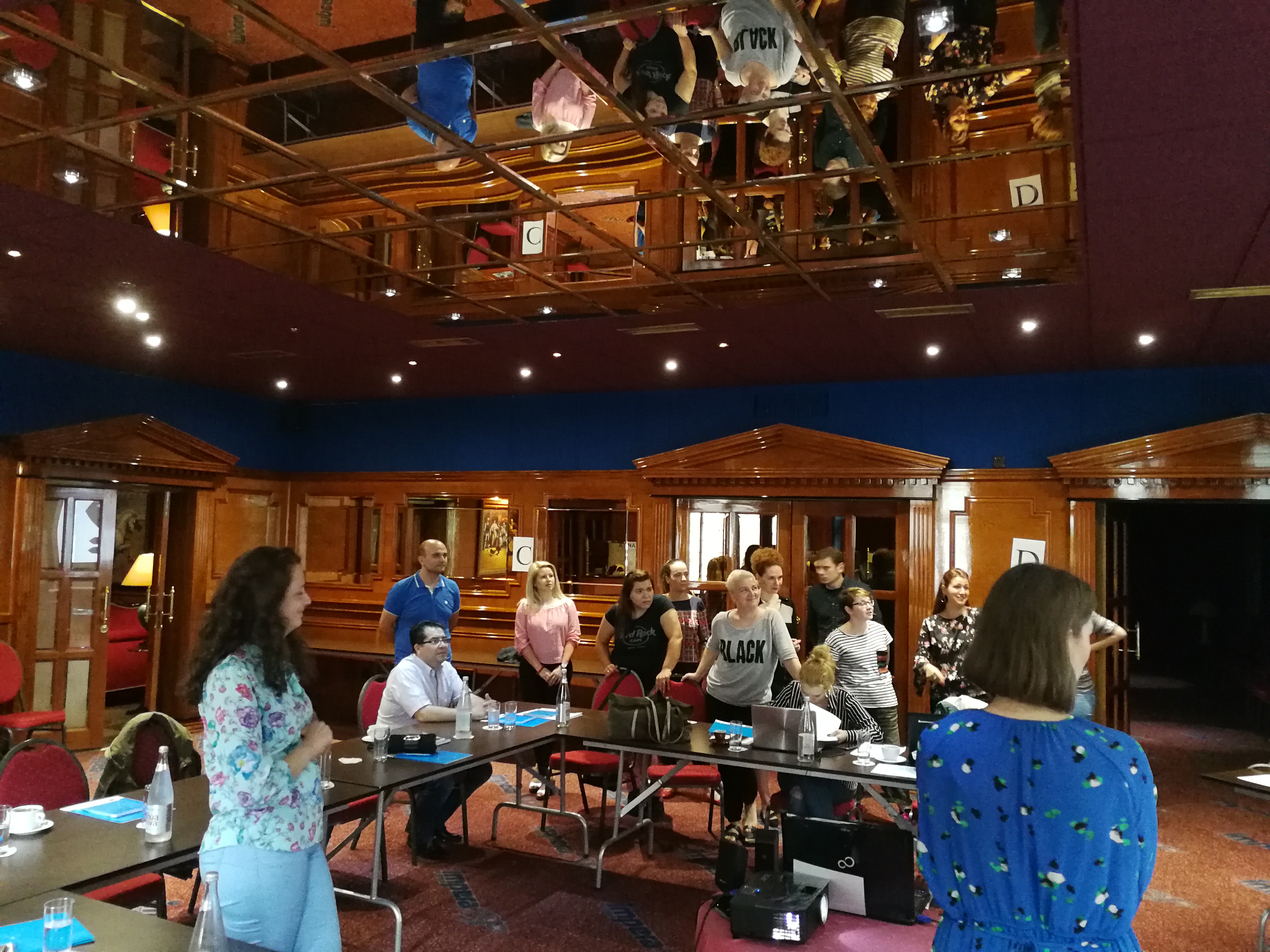 http://www.atina.org.rs/sr/rodno-osetljiv-pristup-u-zagovaranju-i-monitoringu
Gender-sensitive approach to advocacy and monitoring
Within the project "Building together – Community Monitoring and Advocacy" implemented jointly by NGO Atina and Foundation Konrad Adenauer and NGO Macedonian Lawyers Association, financially supported by the European Union, a two-day training took place in the period from June 26-27, 2018 in Belgrade, entitled "Gender-sensitive approach to advocacy and monitoring". The training was conducted by the NGO Atina representatives, and participants were the representatives of partner organizations within the project to include the Red Cross of Sid, Women's Initiative Jefimija from Sremska Mitrovica, COSMO from Subotica, PIN from Belgrade, MILA, Aigma plus, DROM Kumanovo, Macedonian Red Cross, as well as REC organization from Nis.  
During the first day of the training, topics on understanding gender, sex and cultural specificities were covered, and discussion was encouraged on these terms, as well as the exchange of knowledge among the participants. The participants had the opportunity to learn about theoretical framework of these terms, as well as to hear different standpoints on these issues. Further on, the participants were introduced with the model of gender mainstreaming through an exercise, and afterwards they had a chance to apply this model to their respective projects and present the way they would implement it in the future together with the knowledge they have acquired.
Participants noted that it was of great importance to them that they had the opportunity to apply knowledge and skills presented in the training on the specific examples, as well as the fact they can plan future activities on ongoing projects in accordance with gender-sensitive approach.
Participants also noted that this training helped in raising awareness on gender inequality and comprehending the mechanisms that, together with our joint efforts, can lead to eradicating this issue.
Representatives of NGO Atina shared with the participants their experience from practice, as well as the methods of planning and advocacy in accordance with gender-sensitive approach, within the program and policy of the NGO Atina.