Marijana Savic: "How I happened to be featured in the Forbes list"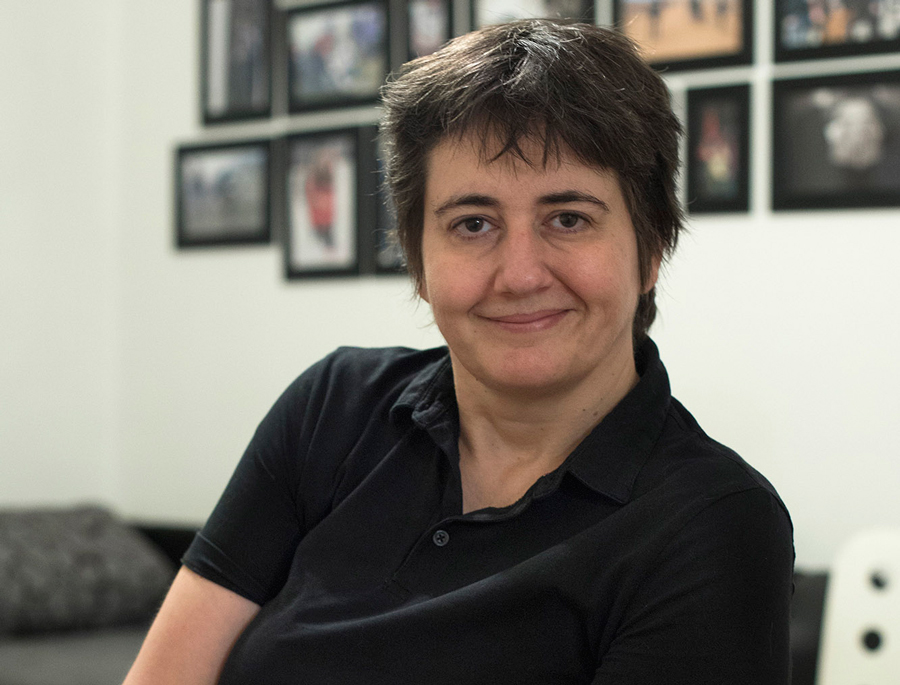 When people say "we are just regular people, there's nothing we can do", I do not support that, says in her article for the Original Marijana Savic, an activist and the director of the Association Atina, that runs protection programs for the women who are human trafficking victims. In June 2018, Marijana was featured in the Forbes list of eight awe-inspiring women from all over the world, most prominent ones who fight for the refugees' rights
Author: Marijana Savic  Date: 10/07/2018
I have always emphasized the importance of women and girls taking the initiative, standing up for their rights and becoming activists who will incite changes. To make it feasible, we need society with equal opportunities for all. We have to ensure that the most vulnerable ones are safe in the first place, to have space for personal freedom, individual growth, engagement in social affairs. This might seem benign or understood, but for women who are human trafficking victims, these are unreachable goals. Even though it is 2018 now, there are still women among us who are segregated entirely, and are being blamed by the society for the violence they are suffering. The condemnation of women by the society that is constantly bewildered is more than visible – how come they are not strong enough to abandon the aggressor, as if it was their obligation, believing that they have provoked the violence and earned it, as if there was any justification for such actions. These are the attitudes and behavior that persistently push women back to the violence they tried to escape from. It is these women who suffer the consequences of the weaknesses of our society.  
What I see and experience on a daily basis as an activist in the Association Atina is that these women do not need anyone's pity or compassion. They rather need respect and the chance to be treated with dignity, to work, go back to school and live their lives in the way they want to. They do not need principle, but sincere support and help. People are often puzzled when I tell them that nowadays in Serbia there are girls who are in forced marriages, girls that give birth to girls and who are helpless, not being asked for the opinion, and left without any alternative. This is something people choose to turn a blind eye on, remain unaware of the environment we live in and refuse to grasp that violence is omnipresent and it is only up to us whether we will see it or not. It boils down to one principle, no matter if a woman is Serbian, Roma or Syrian. 
This is what the Forbes magazine editors have recognized and endorsed this attitude and position they consider important, citing also one attempt I had to point out the fact that our female citizens of Serbia are discriminated against at the institutional level because of the violence they are suffering, and that the system has neglected their needs and is incapable of protecting them adequately. Moreover, this incident is particularly prominent among migrant and refugee women our citizens are completely unaware of what they are going through. 
It is accepted tacitly that those women will leave soon, even though we all know that the only road they are going to take is by putting their lives at stake, if they place their destiny, and destiny of their children in the hands of a smuggler, as there is no legal way for it. However, owing to the fact that they come from remote places and different cultures, they are not close to us, do not speak our language there is nothing special we can do for them and provide them better protection. That is why our society decides it is better not to get embroiled in it. Because of that my decision is to, through the work of Association Atina, modify such distorted patterns and remain, like entire Atina team, deeply dedicated to these brave women, the ones we exist for. I also remain consistent to the civil society principles that we are in our essence, and should be a correction factor of this society, and it is up to us to affect and remove administrative and political obstacles, as well as harmful social attitudes. 
Society that doesn't see the protection of the most vulnerable citizens and the ones deprived of their rights as its top priority can't be society that builds a successful social cohesion, or a growing society. I would like to make it clear that it is not sufficient to bring laws, prescribe penalties, and assign responsibilities – we have abundance of them, because in the crisis situations, to include the crisis of institutionalism Serbia has been encountering today, all of them can be easily evaded. It is necessary to make an extra effort and acknowledge the issue of violence against women as our joint problem.  Only then can we say we made the first step towards its permanent eradication, a step towards complete equality. And we can all agree that there is no equality until we are all equal.
What has never let me down and what I believe in is individual activism of a person and I am a firm believer that we all can change things. When some say "we are just regular people, we can't do anything", I don't believe in that. Thanks to our extra effort, activism, and by recognizing different things we change the world. Each of us contribute to making the change happen and we should never give up from that.  That has been my only guiding motto even before I joined Association Atina. I believed that by assuming responsibility and with individual activism one can make a difference.  One should believe in it from the early ages. That is something that helps me overcome some difficult stories. It is about interaction, not only giving, but also receiving, it is learning, constant learning, understanding others, and understanding ourselves at the same time. It is something that makes you grow and develop, have interaction with society and people around you. I believe there lies the beauty. Once you have beauty in your life, it is not hard to nurture it. 
The article can be found in the Nedeljnik magazine : http://www.nedeljnik.rs/magazin/portalnews/nema-ravnopravnosti-dok-nismo...